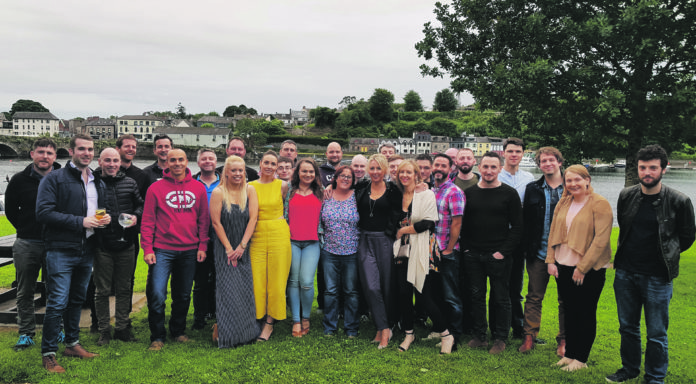 American company KEMP Technologies is run by Limerick man Ray Downes. As CEO he is based in New York City and manages this global high-tech business creating highly skilled roles in Ireland's Mid-West region.
The company develops software that manages the flow of data between users and applications. Organisations such as NASA, Sony, Harvard University, Hyundai and Siemens use KEMP to improve application delivery and enhance customer experience.
Sign up for the weekly Limerick Post newsletter
KEMP recruits experienced staff from a range of commercial and technical backgrounds.
Staff who have relocated to the mid-west from other regions and abroad see it as attractive place in terms of work life balance.
KEMP offers internships to undergraduates studying computer science and programming. One of the ways KEMP built a centre of excellence in Limerick is by getting experienced staff work with students and graduates.
The company gives a co-operative start to those still in education and assists in their professional development, with part-time work or assistance on projects or course work. Third level organisations within the Limerick catchment area provide qualified graduates and job offers are made to the cream of the crop.
KEMP is an agile, dynamic yet supportive and flexible work environment at any career stage.  See life.kemptechnologies.com
This article is part of the Limerick Post Mid-West Industry special, read more articles and interviews from the feature here.