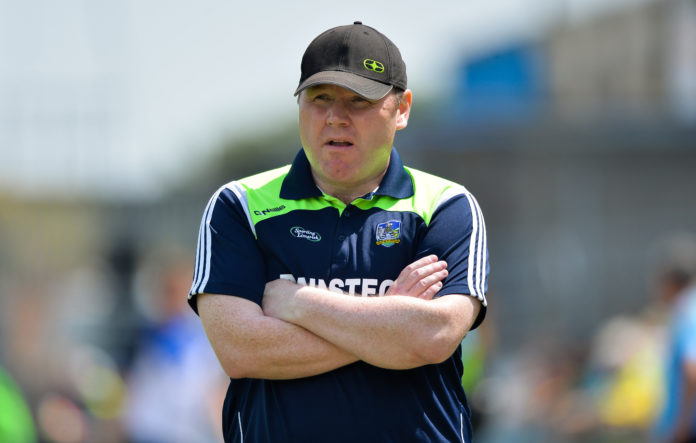 Limerick's minor hurlers must overcome two round robin fixtures against Galway and Kilkenny to reach the All-Ireland semi final after defeat to Tipperary in Sunday's Munster Minor Hurling Final.
Antoin Power's side were comprehensively beaten by their hosts at Semple Stadium on a 1-20 to 1-12 scoreline and the team manager admits that the defeat is a big blow.
"We are seriously gutted," he said following the game. "The most disappointing part is that we didn't go at it like we did in the last three or four matches.
"In fairness, Tipperary were deserving winners on the day and hats off to them. We were beaten in a number of areas all over the field.
"In saying that, we missed three or four chances after half time that could have brought us back into the game.
"We have to stay positive. It's going to hurt for a day or two. We have to get back up for the Galway game.
"We don't have time to beat ourselves up. We just have to go at it next weekend," concluded Power.
The Limerick minor side will play Galway this coming Sunday at 1pm in Thurles and will act as the curtain raiser for the Leinster Hurling Final Replay between Galway and Kilkenny.
Limerick made a bright start to the game against Tipperary with points from Cathal O'Neill and Bob Purcell before the Premier responded with three in a row to take the lead.
O'Neill's second free of the game saw Limerick level the contest for a second time but Tipperary took firm control by scoring the next five points without reply. Corner forward James Devaney sent over three of them in what was an impressive display.
Tipperary maintained their five point advantage (0-12 to 0-7) as the second half began. As Power mentioned in his post match interview, Limerick missed several chances to get back into the game in the early stages after the break.
Patrick Kirby, O'Neill and Bryan Nix hit poor wides before Cian O'Farrell extended Tipperary's lead to six.
It was plain sailing for Tommy Dunne's side from their and Mikey O'Shea's goal eight minutes from time helped them to a 1-18 to 0-12 lead.
Nix managed to raise a green flag in added time for Limerick but it proved scant consolation as Tipperary ran out convincing winners.
Scorers – Limerick: Cathal O'Neill 0-6 (5fs), Bryan Nix 1-0, Cormac Ryan 0-3, Bob Purcell, Patrick Kirby and Barry O'Connor 0-1 each.
Scorers – Tipperary: James Devaney 0-8 (4fs, 1 '65), Mikey O'Shea 1-1, Sean Hayes 0-3, Sean Phelan and Cian O'Farrell 0-2 each, Ryan Renehan (s/l), Kian O'Kelly, Conor Whelan and Max Hackett 0-1 each.
Limerick: Bryan Heavey; Padraig Harnett, Ben Herlihy, Michael Keane; Eoin O'Mahony, Emmet McEvoy, Jack Nicholas; Patrick Kirby, Barry O'Connor; Cathal O'Neill, Cormac Ryan, Bob Purcell; Colin Coughlan, Diarmuid Hegarty, Danny O'Leary.
Subs: Bryan Nix for O'Leary (26 mins), David Hickey for Hegarty (50 mins), Michael Martin for Coughlan (55 mins), Andrew Shanahan for Nicholas (62 mins), Cian Casey for Kirby (62 mins).
Tipperary: Aaron Browne; Conor O'Dwyer, Conor Whelan, Kevin Hayes; Johnny Ryan, Fintan Purcell, Sean Phelan; Max Hackett, John Campion; Kian O'Kelly, Ryan Renehan, Cian O'Farrell; Devon Ryan, Sean Hayes, James Devaney.
Subs: Mikey O'Shea for Renehan (46 mins), Jack Morrissey for Campion (50 mins), Kevin Maher for Hackett (57 mins), Billy O'Connor for Ryan (60 mins), Frank Hanafin for Phelan (63 mins).
Referee: Thomas Walsh (Waterford)