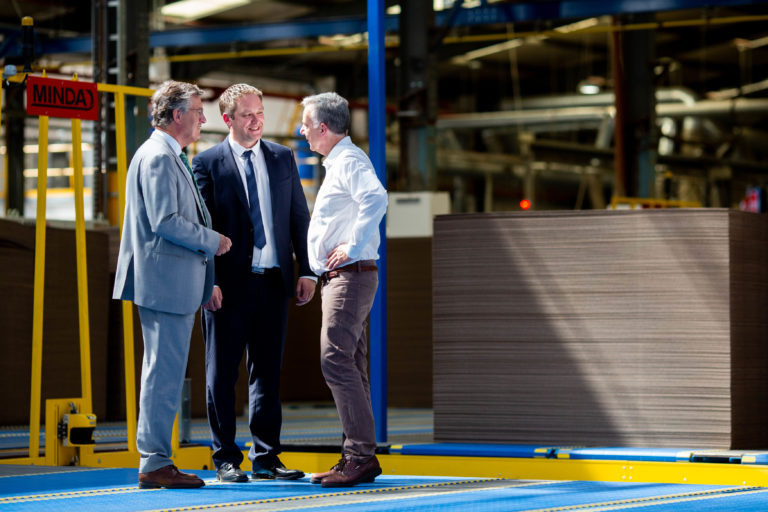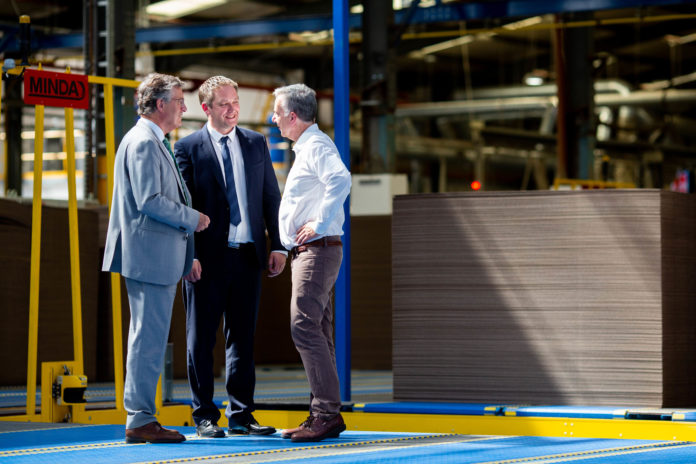 A LIMERICK-based corrugated packaging company has completed an €8 million investment that will lead to the creation of up to 30 new jobs over the next two years.
Rigid Containers currently employs 95 people in the production of high-end corrugated packaging at its operations base on the Galvone Business Park
The company has significantly invested in its extended Limerick facility, agreeing a four-year pay deal with staff, investing millions of euro in facilities and technology, and providing sponsorship and support to voluntary groups in Limerick city and county. It also pursues a procurement strategy that focuses on sourcing local suppliers for non-commodity expenditure.
Site Director Mark Munnelly, said that since taking over the Limerick facility in 2015, they have grown production by 30 per cent with plans for further expansion.
"While investment in both manufacturing technology and facilities are central to the progress made by Rigid Containers to date, our sustainable competitive advantage lies with our 95 staff members, many of them with more than 20-year experience in the industry.
"We are now formulating plans to introduce a third shift that will increase our employee numbers by a further 25 to 30 jobs over the next two years," Mr Munnelly said.
"With an investment programme to date of more than €8 million and further investment planned, we are confident that our fixed growth target represents a modest share of the overall market and can be achieved in a manner that drives value into the marketplace.
"We are also committed to the local community, and welcome the opportunities we have been given to get involved with voluntary groups and organisations. We are currently sponsoring underage GAA teams in Limerick and Limerick City FC women's team."
Jean-Paul Macharis, Chairman of VPK Packaging Group which owns the Limerick company, said that as a family run business their investment strategy has always been to derive value from long-term investment programmes.
"The Limerick business unit is a perfect example of this approach as we see local management combining capital investment with a realignment of the cost base and operational excellence to underpin our commercial strategy."
Sean McGlynn of the Limerick Regeneration Office described the expansion at Rigid Containers as a real success story for the area.
"Limerick Regeneration in Southill is always keen to support the development of employment centres and as such work closely with the Galvone Business Association to support the ongoing development and expansion of all businesses through a series of infrastructural upgrades to the estate," he explained.