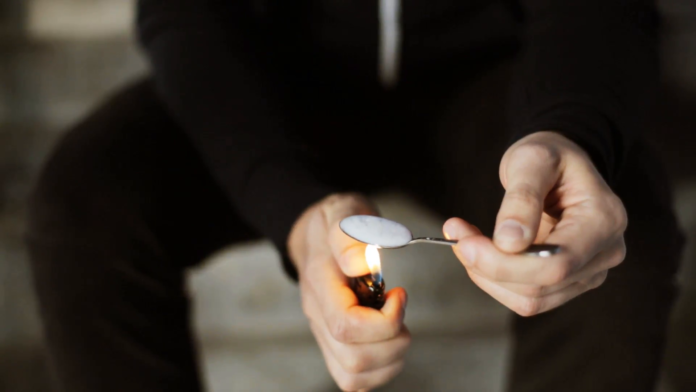 CONCERNS were raised at council level this week about the suspected use of crack cocaine in West Limerick.
Speaking at this Wednesday's meeting of the Newcastle West Joint Police Committee (JPC), Sinn Fein councillor Seamus Browne said there was "evidence" that the drug was being used in one part of the county.
Sign up for the weekly Limerick Post newsletter
"There is evidence crack cocaine is being used in one place. It is such a lethal drug and can spread like wildfire," he warned.
Inspector Alan Cullen of Newcastle West Garda Division reassured council members that there was no evidence that this highly potent and addictive drug is available in County Limerick.
"There was a time when heroin was deemed unacceptable to criminals. Traffickers saw an opening and put it out on the street. The same thing could happen with crack cocaine or crystal meth," he explained.
'Even if someone was caught with crack cocaine for personal use there would be very stringent consequences."
Inspector Cullen went on tell councillors that there was a "certain acceptance" around the use of 'soft' drugs among those aged 18-30 where its is considered socially acceptable. He said there were plans to roll out a pilot project in the district to deal with the drugs issue.
"People start off on soft drugs but where it goes from there is the issue. There is a drug problem here the same way there is a drug problem anywhere else," he added.
Speaking to the Limerick Post after the meeting, Cllr Browne said he had seen paraphernalia used for either smoking crack cocaine or crystal meth in an apartment in West Limerick. He urged Gardaí to be mindful of the issue and do all they can to eradicate the drug.
"This is really a public health issue. Crack is so addictive. It is not like marijuana or ecstasy or cocaine. One puff and you are gone — you are addicted. There is no coming back from it.
"Parents need to be aware this is out there. People should just keep away from it. I can't stress how addictive it is. I have seen evidence of it. I have seen the paraphernalia. It must be eradicated," he stated.