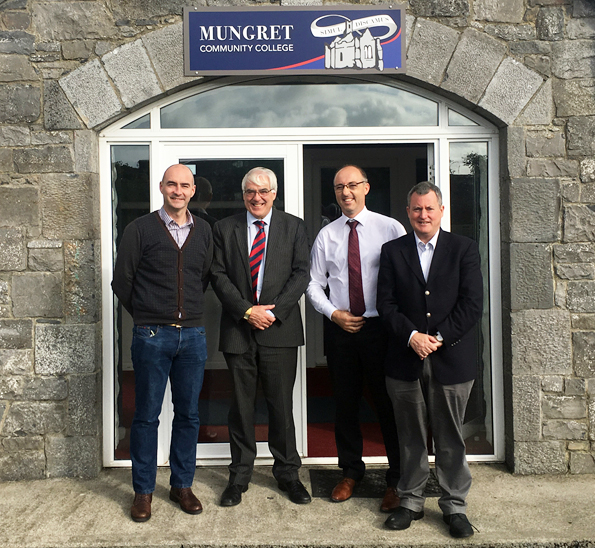 LIMERICK Fine Gael Senator Kieran O'Donnell has confirmed that the Limerick and Clare Education Training Board (LCETB) will be responsible for the construction of the new 800 pupil Mungret Community College.
The decision was made by Education Minister Richard Bruton last week to fast-track the building work after the project brief was completed by his department.
"Instead of constructing a 600 pupil new school building as originally intended, capacity was increased to an 800 pupil school to cater for the demand and growing population in the Mungret/Raheen and Dooradoyle area," Senator O'Donnell explained.
"Minister Bruton told me that his department agreed to devolve the construction of the school building to the LCETB, who are also the school patrons.
"The new school will be on a ten-acre site on the grounds of Mungret Park and the formal Service Level Agreement (SLA) to devolve the project to the LCETB is expected to issue in the course of next week.
"The LCETB brings a wealth of expertise and experience in delivering School building projects in Limerick and Clare. This will enable this vital new 800 pupil school building for Mungret Community College to be progressed with speed," he maintained.
"I have been and will continue to work with Mungret Community College to progress the construction of this new 800 pupils school building as quickly as possible. In particular, I wish to commend the great work of Mungret College School principal Liam O'Mahoney, Metropolitan Mayor Cllr Daniel Butler and LCETB chief executive George O'Callaghan on their work in bringing the project to this stage.
"It will now be a matter for the LCETB to progress all aspects of the project. The next steps are for the LCETB to now appoint a Design Team and to bring it on through the planning permission and tender and construction stages," Senator O'Donnell explained.