THOUSANDS of participants brought humour, colour and sound to the streets of Limerick City on Saturday, July 7, to celebrate LGBT+ Pride as the week-long festival came to a close.
Although the parade and encompassing festival brings fun and a touch of frivolity to the city, there was also a timely reminder of what Limerick and other Pride festivals are about, showing solidarity among the community as well as highlighting the rights that are denied to people of the LGBT+ community in several other countries.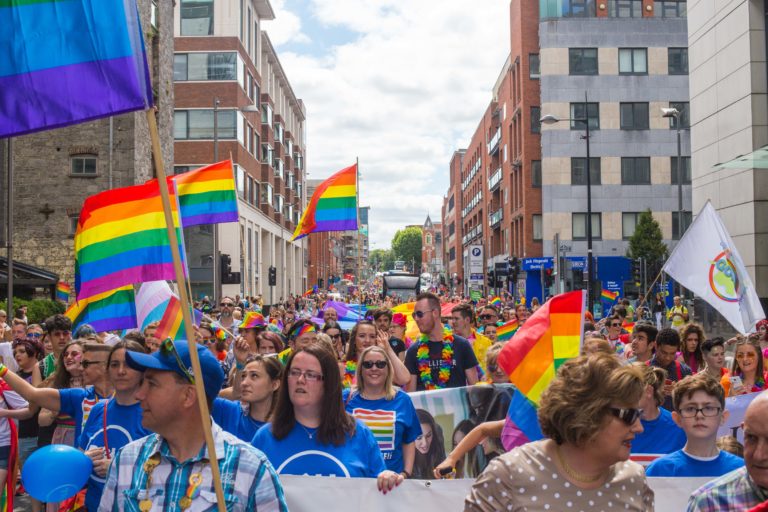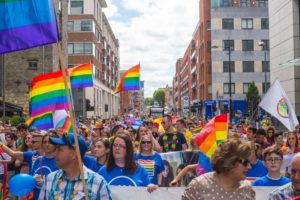 In his speech at the garden party in the Hunt Museum after the parade, Limerick Pride Parade Grand Master Richard Lynch said: "In Russia now, people are being murdered for who they love, what they look like, who they are, it's so wrong.
"We need to stand in solidarity with these people, they're not as lucky as us. Anti-LGBT discrimination, based on people's sexual orientation, gender identity, arrests, job discrimination, it's happening all over the world," he said.
"Some people are not here today because they were afraid to come," he explained highlighting some of the issues those in rural Ireland may face.
"People in rural Ireland are still not being accepted by our communities, that's why we are here today marching, it's for those people," he said.
video by Luke Culhane for www.ilovelimerick.com