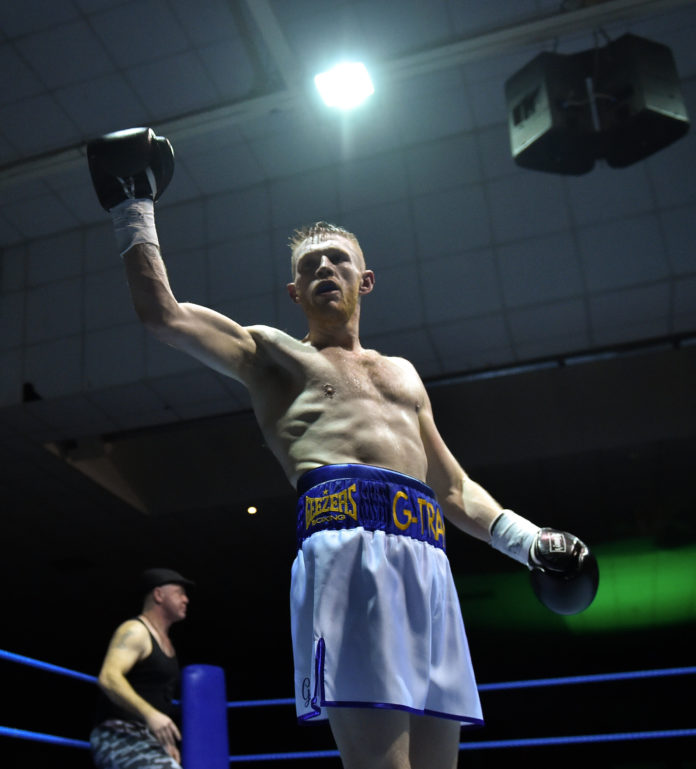 LIMERICK boxer Graham McCormack will be searching for his third professional victory this weekend at the rescheduled 'Celtic Clash 6'.
The light middleweight was due to box on the card in June but was forced to pull out with a hand injury. However, with the 'Celtic Clash 6' bill he was initially due to box on being postponed, he is now in the right shape to return to the bill at the Good Counsel GAA Club in Drimnagh, Co Dublin this Saturday.
Sign up for the weekly Limerick Post newsletter
"I was off the June show with damaged ligaments in my right hand," 'G-Train' explains. "I gave it four weeks no punching and it's feeling great now. I am all set to go again in July. I'm really excited to be out again.
"I want to say a big thanks to my management team for keeping me active. I was a bit worried over my hand I thought I'd have to wait a while but my hand is healing nicely so I cannot wait to get back in there."
The switches haven't distracted the 30-year-old who approaches his four-round fight on the bill with a laser-like focus.
"I just can't wait to get back into the ring fully focused. I had a lot going on outside of boxing last time I boxed and it kind of affected me but this time I'm fully focused.
"No distractions, I'm ready to put on a great show for myself and my supporters. I feel I haven't really done myself justice [in previous fights]. I've just went in and went to war so I'm looking forward to showing my boxing skills this time against a step up."
Training in Dublin during the week with former Irish champion Eddie Hyland, McCormack can feel himself developing every day.
The former Munster amateur champion also described how he is adapting to life as a professional. "I'm settling in nicely to the pro game but I'm still only new to it, so I'm learning every step of the way. Eddie has shown me so much and it's really benefiting my boxing.
"When I listen to Eddie I am on top form. If I do what Eddie says it will be very hard for anyone to beat me, but sometimes I get caught up in the crowd and everything goes out the window then.
"I want to show that I can box and not just go in and throw the game plan out the window. I'm learning a lot especially how to keep calm and not get lost in the moment. I am really grateful that I have ended up with Eddie. He has really helped me adapt to the pro style."
It's an eventual goal of McCormack to bring professional boxing back to Limerick for the first time since Willie Casey defeated Dubliner Paul Hyland for the European super bantamweight title at UL way back in 2010. That said, he's not getting ahead of himself.
"Down the road that is something I will relish and something I would absolutely love. It has been mentioned between myself and my management team, but we are fully focused on my next fight now and I will take it one fight at a time.
"I have definitely noticed my fanbase growing, it's great, it makes me work harder. I love all the support I have from Limerick. it's absolutely amazing and since I've turned pro it's been great, great for this fight and the last. I am blessed to be in this situation."
This large fanbase, which has already built a reputation for the noise and support they bring, will be out in full force in the atmospheric Dublin venue on July 14th.
McCormack added: "The last show [at Good Counsel] was electric and I'm really looking forward to bringing the Limerick army up there. The atmosphere was brilliant last time and I said to the lads that were with me that I can't wait to box here next time out, so I'm really looking forward to it."