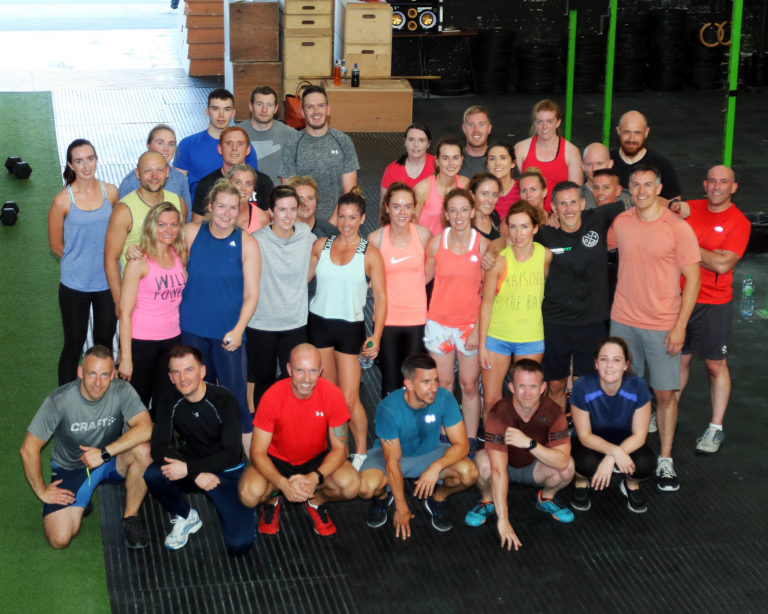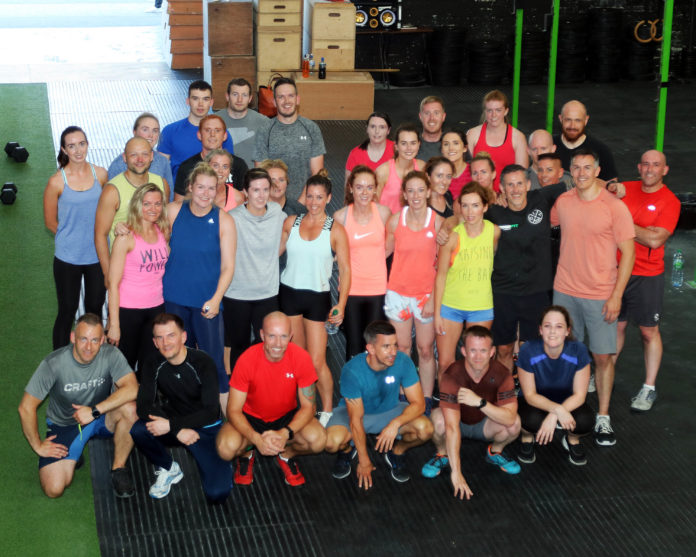 A ONE mile run, followed by 100 pull-ups, 200 push-ups and 300 squats, all rounded off with another one mile run.
It's known as the 'Murph' in memory of Michael Murphy, a US Navy SEAL killed in action in 2005, and it will bring eight men and women to the limit of their endurance when they undertake a gruelling 24 hour workout in aid of a local mental health charity this summer.
They are members of the Limerick Crossfit centre on the Ballysimon Road and they will undertake the gruelling workout on Saturday, August 11 in aid of the MyMind centre for mental wellbeing.
"We'll attempt to complete as many rounds of 'Murph' as possible over the 24 hours, so it's as much a mental battle as anything else," Ross Flanagan, one of the event organisers, told the Limerick Post.
The Irish Rail worker and enthusiastic gym-goer says he was lucky that when he realised he needed help with his own mental health issues, he was offered six free counselling sessions through his employers.
But he had to wait another year before he could avail of further help.
"Eventually the year was up and I got another six, and after that then I started to think, well hold on a minute, what happens if something happens again and I need to talk to someone?" he says.
It was then that he came across MyMind.
They have four centres around the country, two in Dublin, one in Cork and one in Limerick, situated on 50 O'Connell Street.
Client fees are based upon their employment status, allowing the unemployed, retired or full time students to access services at reduced rates, while revenue generated from full fee paying clients is reinvested into the organisation.
2,383 appointments were made at the Limerick centre last year.
"One of the best things about them is normally when you ring up and make an appointment there's a 72-hour waiting period. You can contact them through email or instant messenger, so you have that connection with the counsellor and you've time to get to know them and them to know you," Ross explains.
"They have people in there that can speak 15 languages between them so they can provide services to the migrant population as well".
The idea of the 24-hour 'Murph' workout was born when Ross decided that he wanted to give something back to the organisation that helped him through his own struggles.
"I am going to keep myself focused by doing something that raises awareness that mental health is a big issue for a lot of people who don't know this service is available," he explains.
Samantha McKeogh is another member of the Crossfit gym who's attempting the workout.
She's calling on as many people as possible to get involved in the day, even if it's just for an hour.
"If you can't run on the day, come and do the bike. If you've never done it in your life, come try it. Do one round and if it takes you three hours, who cares?"
"Everyone has a mental battle when you've never tried something and this could be your first challenge," she says.
"When I first started I couldn't even lift a 25-kilo bar. I couldn't do a handstand against the wall. That was three and a half years ago and now I can do handstand push-ups!"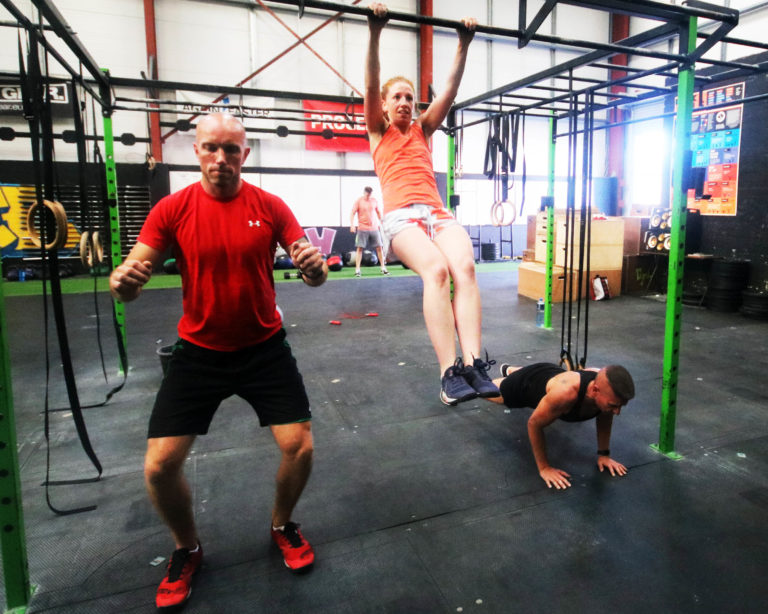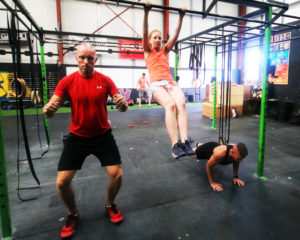 "We're going to set times for everyone who comes in over the 24 hours, to help give us a kick! Just for some solidarity!" Ross says.
Crossfit Limerick owners Connor Crowley and Derek Cremin will also be getting involved in the challenge.
Outside of the 'Murph,' challenge, Derek stressed the importance of regular exercise for mental wellbeing.
"If everyone could come in and do an hour in the gym it's not just good for my business, it's good for your own mental health," he says.
Although he recognises that the gym can be intimidating for some, Ross stresses that Crossfit is a community.
"When you go to Crossfit you see people of different shapes, sizes, nationalities. It's just one big community. You go in, and you work hard, and as long as you're there to work hard, it doesn't matter what you're lifting or what you're doing."
"For me, it's sanity," Samantha adds.
"You get up, you focus, you get up for training and whatever the day faces, whatever work or life throws at you, you go in and nobody knows your business inside, but they treat you the same and they push you and you have the craic!"
"This workout is about undertaking a massive mental battle with yourself and showing people that no matter how much you feel alone you're not and that's what this group of extraordinary men and women will do for the 24hours they will battle side by side" Ross explains.
Those interested in participating should email [email protected] before Friday, July 20. Entry for teams/individuals is €10 and can be paid on the day, with all money raised going to MyMind.