ENJOY a later lunch-hour with a free arts programme of dance, sculpture and sound artistry this Saturday July 14 at 2pm.
Limerick City Gallery of Art by People's Park is venue for the premiere of 'Invisible Histories', a contemporary performance by Mary Wychyerly that evolved by working in the moment with sculptor Rory Tangney and with the Dublin based Italian, La Cosa Preziosa on a bespoke soundscape.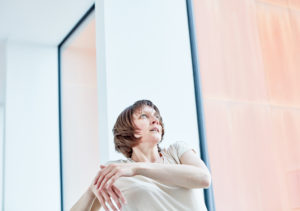 "Mary has worked on this as part of her brief as Dance Artist in residence for Limerick, countywide," explains Dance Limerick's Emer Casey. "She works out our studio space here in Dance Limerick a lot and we produce most of her stuff here as well.
"Consider a performance in and around the 30 minute mark, with finished sculptures by Rory Tangney at the gallery. The soundscape is really beautiful. Mary has given clips of it on Instagram over the months."
Led by Mary Wycherly as choreographer and dancer, the three artists worked organically in harmony at the studio to create the whole that is 'Invisible Histories'. After the Limerick show they tour to Carlow, Skibbereen and Derry, into November.