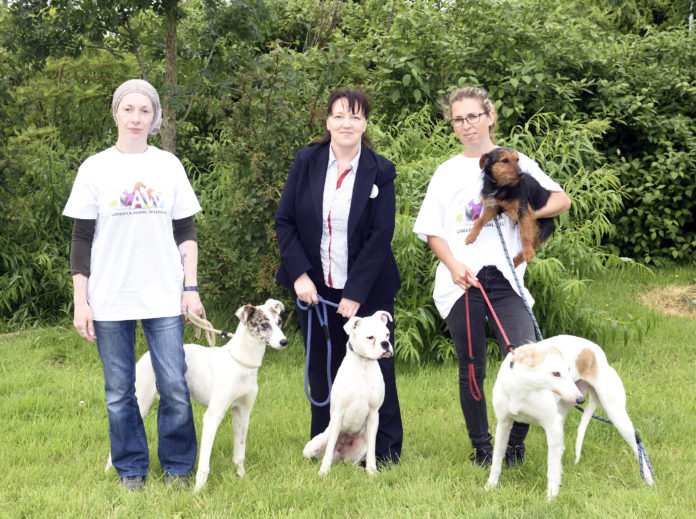 THE Limerick Animal Welfare Sanctuary in Kilfinane is the latest in a list of 480 local caused throughout the city and county to have benefitted from the Tesco Community Fund.
€158,000 has been distributed to Limerick voluntary and community groups over the past four years and the Animal Welfare Sanctuary was nominated as a recipient by Tesco customers throughout the county.
Sign up for the weekly Limerick Post newsletter
Explaining the scale of the sanctuary's work, committee member and long-time volunteer with Limerick Animal Welfare (LAW) Geraldine Gunning said that last year alone they re-homed 334 dogs, 279 cats, 15 horses and 64 greyhounds.
"However this all comes at cost. Monthly running costs at the sanctuary are around €60,000 of which electricity and veterinary bills are the highest.
"We have three charity shops in Limerick city and receive some government funding, but without fundraising and donations, we couldn't survive.
"We are in the process of expanding our facilities at the sanctuary, so we can help even more abandoned and neglected animals in the Limerick area.
"Tesco's Community Fund donations and support really means the world to us. Our vet bills have gone up considerably in recent years, we also rescue horses, so every donation is much needed and much appreciated.
"Getting the word out about the sanctuary is also very important and Tesco has helped in this regard also by promoting the work we do in their store through the Community Fund," she added.
Since 2014, Tesco customers have been able to donate to their local charity of choice using their blue tokens. By allowing locals to nominate the special causes close to their heart in the community, the donations make a huge difference for those who really need it.
by Tom McCullough
[email protected]