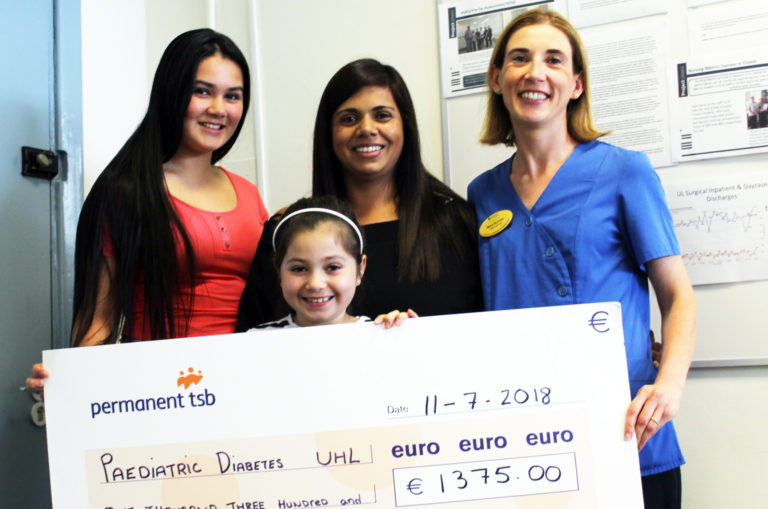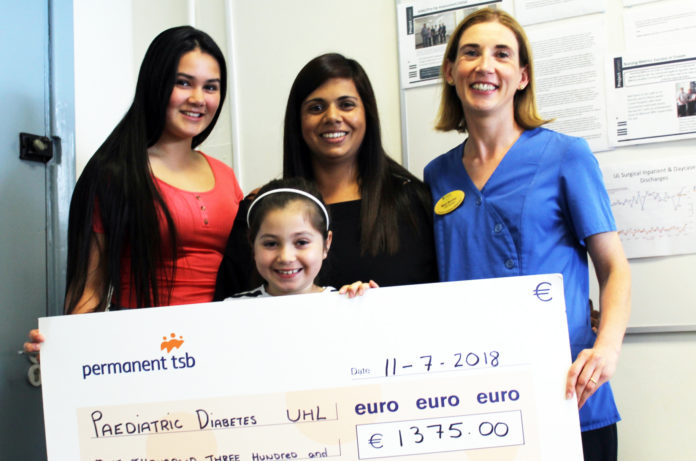 HAVING type 1 diabetes doesn't hold a plucky County Limerick girl back when it comes to doing her county proud.
Fifteen-year-old Alicia O'Callaghan from Ballingarry represents her county in both camogie and soccer.
"I wear an insulin pump all the time, even when I'm on the pitch but it's not something that holds you back," said Alicia, who has been on the Limerick camogie panel for the past three years.
More recently, she has represented her county in soccer having excelled with her club, Aisling Annacotty.
"I went for trials last year and it took three rounds to get picked for a panel of 20 to go on to play in the Gaynor Cup last month in UL," said Alicia, who plays on the right wing.
"I don't let having diabetes affect me. When we are doing fitness training, the coaches sometimes say that if I am feeling weak that it's okay if I pull out. But I don't want to do that.
"But because people, who are only being nice really, say that, it actually spurs you on to keep going and to try harder, to prove them wrong. And that is fine too because it is something you can manage," she explains.
Children living with Type 1 Diabetes in the MidWest have helped raise almost €6,000 through various community fundraisers for the improvement of services at University Hospital Limerick.
Members of the Parents Association, as well as the patients themselves, took time out of the school holidays to donate the proceeds to members of the paediatric diabetes multidisciplinary team.
There are currently around 200 children and adolescents attending UHL for diabetes services. And while Type 1 diabetes is a lifelong condition requiring careful management, children are encouraged to be active and reminded there is nothing to prevent them pursuing their goals in life.
Many of the children, their families and supporters participated in the Bons Secours Hospital Great Limerick Run over the May bank holiday weekend and the kids Fun Run hosted at the University of Limerick on the eve of the race.
This year, primary school children attending paediatric diabetes services at University Hospital Limerick formed "Team Type 1" to take part in the four races on the day. Team Type 1's participation was co-ordinated by Dr Kerrie Hennigan, an intern at UHL and third year medical student Maaz Mirza.
Participation in the event demonstrates there is no impediment for children living with the chronic disease when it comes to leading a full and active life.
As well as doing the 10k in the Great Limerick Run, Alicia organised a colours day at her school in Colaiste na Trocaire, Rathkeale, and younger sister Lexie did likewise in her school in Ballingarry.
Also among the donations received at UHL this week were the proceeds of coffee mornings, kids discos and other sponsorships and fundraisers from Richmond RFC to Croom and from Ennis to Drombanna.
Dr Orla Neylon, Consultant Paediatric Endocrinologist, thanked the patients and the Parents Association for their generosity.