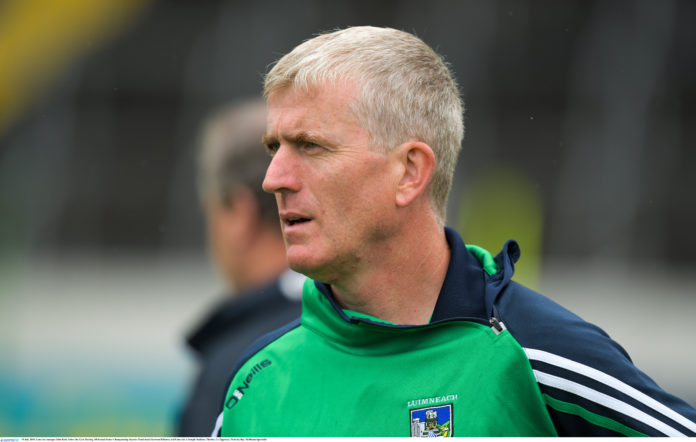 NEVER ONE to lose the run of himself, John Kiely remained ice-cool as mayhem ensued everywhere else after Limerick downed 36-times winners Kilkenny (0-27 to 1-22) in an exemplary All-Ireland Senior Hurling Championship quarter-final at Semple Stadium, Thurles.
"It just qualifies us to go another step along the road," said the manager, moments after he was embraced by mum Breda. "The most overriding factor is these guys keep demonstrating ferocious qualities like honesty, leadership, and calmness on the ball, working on the ball. Those are the defining attributes of the team. There's no such thing, for us, as a defining moment for the team." It was Limerick's first championship win over Kilkenny since 1973, our last All-Ireland triumph.
Sign up for the weekly Limerick Post newsletter
The Shannonsiders were ahead three points at the interval, 0-15 to 0-12, and had their noses in front all the way until Richie Hogan's late goal, a goal that would have buried many a team but not these youngsters. There was to be no panic on the part of Limerick as Tom Morrissey (brother of the equally brilliant Dan) and inspired substitution pair Peter Casey and Shane Dowling had Limerick back in front in no time.
Kilkenny quickly levelled before Morrissey struck a memorable point, 0-26 to 1-22, and the famous triumph was sealed at the death when Aaron Gillane scored close-in from a free.
Kiely said Limerick weren't knocked back by Hogan's three-pointer. "We were prepared for it. Nothing changed, we were prepared for that, we knew it was going to happen, and when you know something is going to happen you're prepared for it. And when you're prepared for it, especially when fellas have been a couple of years in their preparation to get to this point, they have the resolve to do those things on the field.
"That's what it takes: you don't deserve to be in an All-Ireland semi-final unless you can do things like that. It's a moment to savour but there was no medal given out at the end of it." He added: "I am absolutely happy, happy with the team's performance, first and foremost, the character and steel and resolve our team showed.
"The composure they showed, the never-say-die spirit they showed in the face of ferocious adversity, that fantastic spirit Kilkenny brought as well, in the last 20, 25 minutes they hit us with everything. They got good scores, they got that goal, but really after that was the winning of the match.
"We responded with three quick points and that kind of leadership is huge, for fellas to do that. We spoke about the need to do that during the week and that's exactly what we did."
Limerick enjoyed a pool session on Monday, followed by a light work-out the next night and will train again on this Friday, all ahead of the All-Ireland semi-final showdown with Munster champions Cork at Croke Park on Sunday week (3:30pm). At the same venue, holders Galway and Clare meet in the other semi-final the previous evening. Clare were victors over their quarter final opponents Wexford on a 0-27 to 1-17 scoreline.
Mal Keaveney
[email protected]