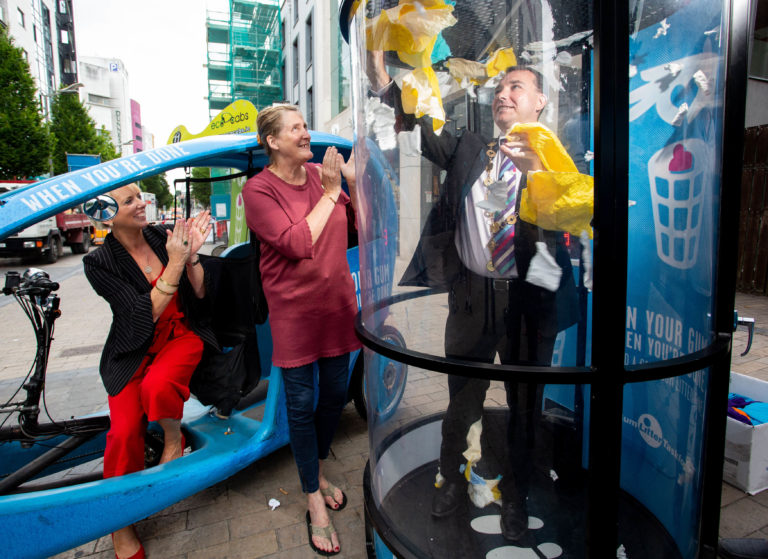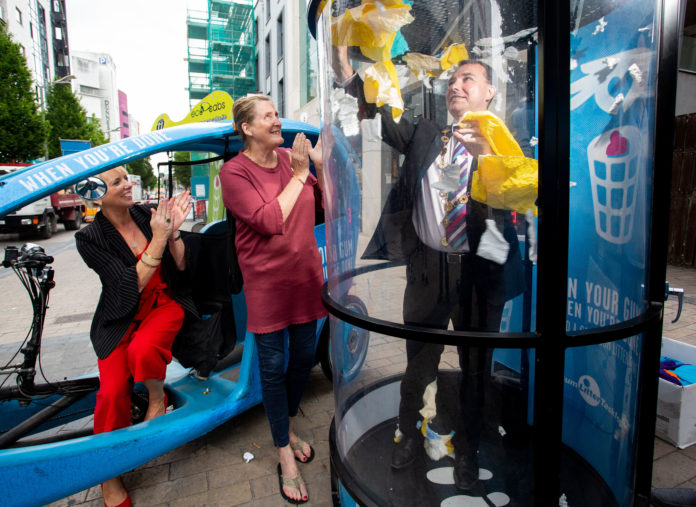 THERE was little danger of Limerick Mayor James Collins finding himself in a sticky situation when he launched the Gum Litter Taskforce's education campaign in Bedford Row on Tuesday.
The Gum Litter Taskforce (GLT) encourages people to dispose of chewing and bubble gum correctly through an education awareness campaign with the latest national litter monitoring report showing that the percentage of chewing gum in general litter dropped from 15 to 8 per cent last year.
Research commissioned by the GLT showed that 86 per cent of people said they disposed of their gum correctly, compared with 54 per cent in 2006 when the campaign began.
Describing the GLT as a fantastic initiative for communities to get involved in, Mayor Collins said that each year communities came together with the common aim of reducing the level of littered gum within their respective localities.
"The campaign has achieved positive results to date in this regard, and I hope this year's campaign will continue to further build on those results," he added.
GLT chairman Paul Kelly said that since 2007, the campaign achieved good progress in changing people's attitudes to littered gum and this impacted positively on behavioural patterns towards gum disposal.
"We are committed to continuing efforts to eradicate gum from our streets entirely. Today's national launch marks an important part of a wider nationwide campaign which also includes a national advertising campaign and a school's education programme, Bin It!".
Katherine Hogan, Corporate Affairs Director with Mars Ireland said they were delighted to be part of such a successful campaign through their Wrigley chewing gum brand.
"Although the GLT is funded by industry, it could not have achieved its level of success without the active and enthusiastic participation of local authorities. This year's campaign features a number of initiatives to extend our educational outreach amongst the public.
"We look forward to playing our part in tackling the issue of littered gum and working alongside local communities in achieving this goal," she added.
The 2018 campaign is the first in a three-year cycle that started as a result of an agreement between the Department of the Environment and Food Drink Ireland (FDI), representing the gum industry.
by Tom McCullough
[email protected]