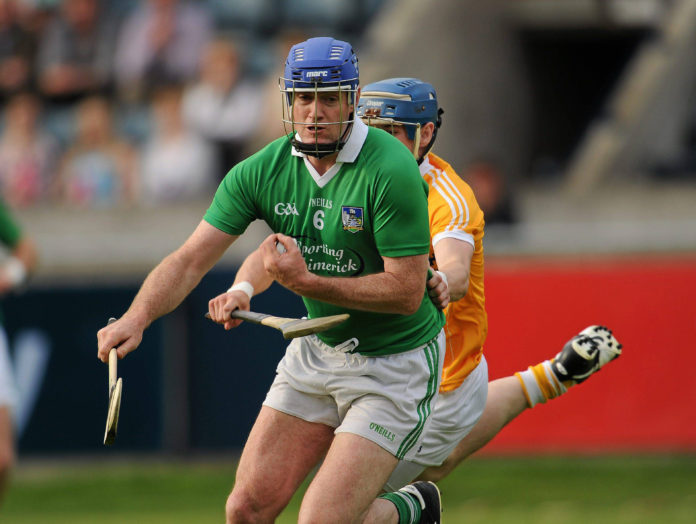 BRIAN GEARY saw it all as an inter county hurler. The Monaleen clubman enjoyed a 14 year inter county career with Limerick and is now a key part of their backroom team.
He endured the highs an lows that are part an parcel of a GAA career and is now in a position where he can pass on all of what he learned to the county's young panel as they look to secure a place in the 2018 All-Ireland Hurling Final.
The youthful age profile of the Limerick panel has been a major talking point as the team has progressed this season and Geary feels that it's par for the course in modern GAA.
"I think you can see the age profile's of all the panels around the country now and there is a huge amount of U-21's and we are no different to any other county," explained Geary.
"With the strength and conditioning side of it starting so young, they are developing a little bit quicker at the age of 18/19 and are probably ready to play quicker."
Geary was part of two All-Ireland U-21 winning sides with Limerick in 2000 and 2001 and is perhaps one of the best placed people to divulge what is different between his side at the turn of the century and the one that has won two All-Ireland's at that grade in the last three years.
"They have adjusted to senior very well. They have trained very well and hats off to them for that. It is a learning curve and there is a lot more learning to be done.
"This group is special. They don't look at records. If you were to ask some of the younger fellas, they might not be sure when we last played in Croke Park. It's very much focused on this year and very much performance focused.
Geary enjoyed many a battle with Cork during his playing career with one game in particular that sticks out for him.
It was the 2001 Munster Championship victory against the Rebels in Pairc Ui Chaoimh, a game that Limerick came out with a win thanks to a sublime Barry Foley sideline cut.
He admitted that it was a 'sweet' win and added that: "I don't really dwell on my own career too much as there wasn't too many sweet victories but when we did get them they were very enjoyable.
"Championship matches back then were knock out. They were hard to win and we enjoyed that one," said Geary.
It has been a sensational season for Limerick up to this point with promotion from 1B in the Allianz Hurling League secured in the spring but the one blip so far in 2018 was a defeat to Clare in Ennis.
That 11 point loss cost Limerick a Munster Final spot and Geary admits that the manner of the defeat was a bit of an eye opener for the management team and the players.
"After a big performance the week before (against Waterford) it brought the players, management and the supporters down to earth which might not have been any harm.
"The Clare match was a tough one for us. They were well up for it. We could be analysing it still and you couldn't put your finger on what happened exactly.
"A lot of factors combined. They were a lot hungrier on the day and we didn't play particularly well. We kind of hung in the match and they pulled clear. We were well beaten."
Playing in Croke Park doesn't bring up the best of memories for any Limerick hurling fan with defeat to Clare in the All-Ireland semi final back in 2013 still fresh in many supporters minds, let alone the defeats in the decider back in 2007, 1996, 1994 in the recent memory.
However, Geary doesn't see the ghosts of the past being an issue for this set of players but highlighted that it's important that they stay grounded.
"It's new territory for a number of the lads but they are a good group. You can just sense it from them. It's very much about how they are going to play and not what's happening outside it.
"If you go by application, they are second to none. If you ask them to do anything, they do it. They are pushed very hard in training but the overriding factor is the enjoyment they are getting out of it.
"When lads are willing to work that hard and enjoy it, it makes things that little bit easier but you are only as good as your last game and the lads are well aware of that. A semi final is there to be won."