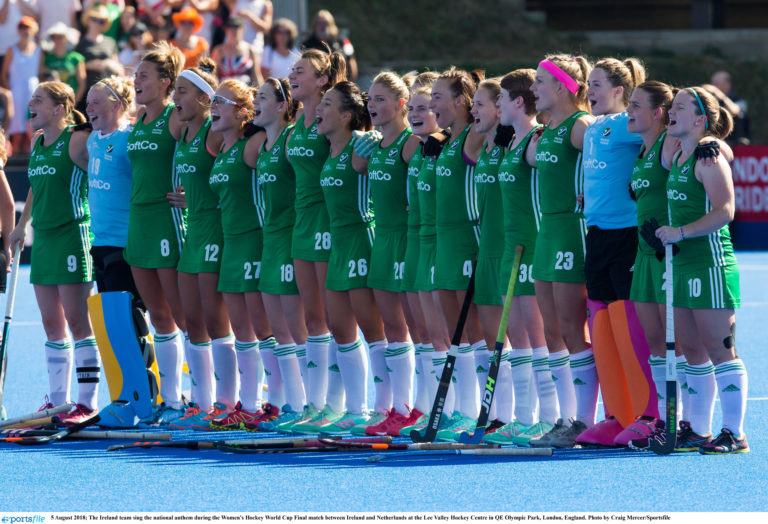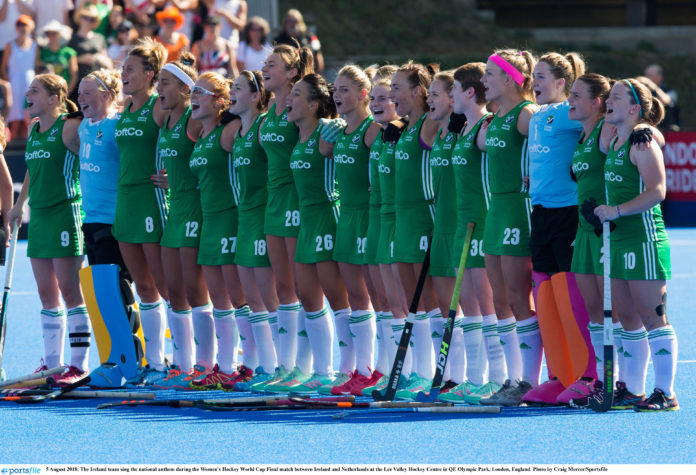 The Irish women's Hockey side and Limerick's Roisin Upton capture the heart of a nation.
THE Irish Women's Hockey team came into the World Cup in London as the second lowest ranked team in the competition and ended the tournament as national heroes.
Ireland completed their journey with a silver medal finish and all 18 amateur stars can hold their heads high despite a 6-0 defeat to hockey standard-bearers and fully professional outfit the Nederlands.
World Cup SilverWhat a dream! #greenarmy #hwc2018 pic.twitter.com/Cyi5nOo3ma

— Roisin Upton (@roisinupton) August 5, 2018
Manager Graham Shaw struck a proud yet disappointed figure following the final and now wants his side to take their talent to the next level and attempt to close the gap on the top sides in the world going forward.
.@IreWomenHockey head coach Graham Shaw lauds "truly astonishing" performance of his team at the #HWC2018 #GreenArmy pic.twitter.com/gb73gkiEsx

— RTÉ Sport (@RTEsport) August 5, 2018
Limerick's Roisin Upton played a major role for Ireland throughout the campaign and the former Crescent College Comprehensive student paid tribute to her former schools and clubs following the final whistle.
Class gesture from @FIH_Hockey World Cup runner up @roisinupton not forgetting anyone on her flag @modhscoil @cccompsports @mungretgaa @InstaLadies @UConn @UConnFHockey @Cork_Harlequins @CorkHarlequins #sportlk. pic.twitter.com/VJmM41d4Cg

— Sporting Limerick (@SportingLK) August 5, 2018
The 24-year-old and her teammates will enjoy their a special homecoming event hosted by Dublin's Lord Mayor Nial Ring and Dublin City Council today (Monday, 6th August) at 3pm on Dame St.
While Limerick's Metropolitan Mayor, Cllr Daniel Butler, has formally requested a homecoming reception for Upton herself when she returns to her native county.
#RoisinUpton: I have formally requested that we as a city give Roisin Upton a homecoming reception in honour of her great achievement if acceptable to her & her family. We've found ourselves a new #Limerick sporting icon who has no doubt inspired many, especially young women. pic.twitter.com/KuVzMNjmvX

— Mayor Daniel Butler (@DanielButlerFG) August 5, 2018
The Irish Women's Hockey side have certainly captured the imagination and heart of a nation in a summer that has already given so much in terms of excitement.
Reaching a World Cup final was no doubt one of the greatest achievements by a national side to date and may well have inspired a new generation of hockey stars watching at home.
IRELAND ARE INTO THE #HWC2018 WORLD CUP FINAL!!!!!!! #RTEsport #GreenMachine pic.twitter.com/Iwiaw86kqH

— RTÉ Sport (@RTEsport) August 4, 2018
The post The Irish women's Hockey side and Limerick's Roisin Upton capture the heart of a nation appeared first on Sporting Limerick.