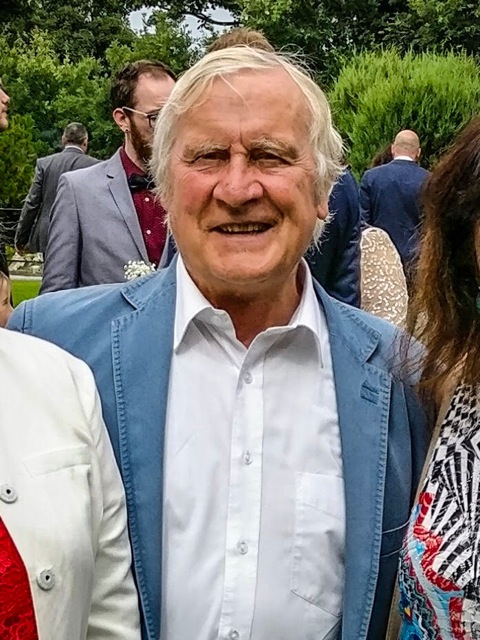 A MAN beloved of the Limerick sporting community and by students at Mary Immaculate College is being mourned.
George (Georgie) Hehir passed away on Thursday, June 28.
As well as coming to teaching later in life, George was a stalwart of the meteorological station at Shannon and a keen soccer and tennis player.
George was the eldest son of Paddy and Bernie and grew up in Meagher Avenue. He had two sisters, Margaret and Nancy, and three brothers, Paddy, Eamonn and Noel.
While George played many sports, he was especially drawn to soccer, a sport in which he excelled, mainly as a full-back. He played in the famous Fairview Rangers team which won the FAI Junior Cup in 1965, a victory that is fondly remembered in the city.
George married Mary (nee Clancy) in 1966 and moved to Merval Drive, Clareview, where they raised their three children, Nial, Niamh and Aidan.
He joined the Limerick Lawn Tennis Club and quickly showed a natural ability in this sport also. He served as president for two years and during this time he wrote a short history of the club.
George did not have the opportunity to attend college at a young age and always had the ambition to study at that level and to teach. In his sixties, he attended Mary Immaculate College/ University of Limerick receiving an honours B.A and an M.A.
When he retired, he fulfilled his dream of being a teacher, giving classes in Mary Immaculate and as a substitute teacher for Limerick City VEC (now LCETB.)
George and Mary were blessed to see all their grandchildren, whom they adored:  Aishling, Aran, Katie, Hannah; Hazel, Jay; Esme, Elsie and Iris; and great-granddaughter, Molly. George followed keenly all their school and other activities and sporting achievements. Mary passed away in 2012.
In the last few years, George fulfilled another wish which was to sing in a choir. He sang with the Curraghgower Singers and revelled in the experience, especially the public performances, notably in both Limerick cathedrals and the parish church of his childhood, St. Joseph's. He also met Maureen (Donnelly) who became his constant partner for the last few years.
Unfortunately, George was diagnosed with Alzheimer's disease in recent times and his health gradually deteriorated.
At the Market's Field on the night of his removal, before the start of the Limerick versus Bray Wanderers game, his passing was announced and marked by a minute's applause.
And he would have been undoubted proud that the recognition was followed by Limerick's 2 -1 victory.