"LIMERICK Council have been good to us, The Arts Council has been good to us and we have a sponsor now in Sirius Aviation," states a relaxed John Daly, steering Limerick Jazz Festival. He is in flying form, anticipating the seventh annual festival and a stellar programme locked down by his committee in early Summer.
Sirius Aviation joins the funding stream thanks to Limerick Jazz Workshop's Ed Hansom. Thus the 2018 festival from September 27 to 30 will be the biggest yet – details soon on limerickjazzfestival.com
Sign up for the weekly Limerick Post newsletter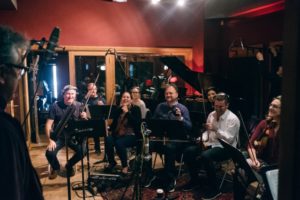 Watch out for the Linley Hamilton Big Band with strings, Sheffield's hefty Renegade Brass, the Julien Siegel Quartet, Jim Doherty's Tenor Madness and Paul Dunlea's International Sextet layered over  each other in evening and late night gigs at Belltable and in Dolan's sprawling quarters.
Sound off with Thursday September 27's free music trail winding from South's to George Boutique Hotel and on to other venues.
"Linley Hamilton, flugelhorn and trumpet, has released a new album 'Making Other Arrangements' that was recorded here in Ireland," John tells Limerick Post. "Ken Rice leads on strings and Cian Boylan on arrangements for piano. Their gig at Belltable on Friday September 28 will feature Dana Masters  – who was backing vocalist for our concert with Van Marrison back in 2014.
"Linley has invited three Limerick musicians to be his rhythm section, Joe O'Callaghan on guitar, Peter Hanagan on bass and myself on drums."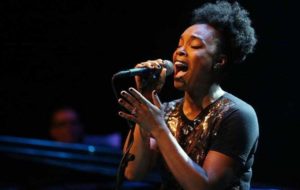 In this festival of big names and big bands and their big boom, centre-stage will be "Renegade Brass, a 12 piece band that I booked specifically for the general audience. The concert will be at Dolan's Warehouse on Saturday 29 around 10.30pm. These guys are amazing musicians, cross-genre, giving us funk, rap, jazz, hip hop and DJs scratching. The are cool, really cool. Saturday will be a dance night…and Renegade Brass are looking forward to coming to us."
John Daly pauses to reflect on the recent passing of one of Limerick Jazz's founding members 37 years ago, Tony Rodgers. "Some of the 2018 festival will be dedicated to him. I learnt so much from Tony, his guidance, his knowledge of the whole scene. He will be missed."
Perhaps the tribute will be at the Jim Doherty quartet Tenor Madness, playing in Dolan's Warehouse for the annual 'Jazz on Sunday Afternoon'. "Jim is one of Ireland's finest composers and arrangers for over 50 years, one of the icons of music in Ireland and such a lovely, lovely fella. He knows us all, and Tony, of course.
"The second act on Sunday 30 will welcome Aoife Doyle back, singing with Limerick Jazz Quintet who are Brian Meehan, Joe, Peter, Steve Hanks and myself. Aoife is an absolutely beautiful singer who did a stunning gig with us before. She has a new album out, 'Clouds' and some brilliant arrangements on it."
Keep an eye on our Entertainment pages for jazzed up news before September's excitement.