The inaugural Féile na Gréine in Limerick City is organised by promoters DIY LK and Lower Your Expectations and will shine a light on new and upcoming talent from across the country.
THIS weekend bring the inaugural Féile na Gréine to Limerick City. Organised and curated with a lot of work and a love for new music by promoters DIY LK and Lower Your Expectations, the three day festival brings over 24 acts to stages across the city centre. And all but one of these shows is free to the public, with each event staggered in a gig trail format so there are no stage time clashes, the bugbear of every festival goer.
Limerick Post chatted with Jack Brolly of Lower Your Expectations about the new festival.
Jack Brolly approached Mother Mac's Bar with the idea for a music festival, based partly on the successful block party events in Cork.
Soon other bars in the city, Wickham Tap, The Commercial and Pharmacia had agreed to host gigs for the weekend.
Also The Old Fire Station Cafe, Thomas Street, The Lucky Lane shop and art gallery and Steamboat Music will play their part in the festival. Steamboat Records will have a record sale on Sunday in The Wickham Tap.
Lower Your Expectations and DIY LK promote alternative music in the city. Jack Brolly has brought a diverse mix of electronic acts and DJs to The Blind Pig and Pharmacia and now The Commercial with the aim of introducing fresh sounds to the city's nightlife.
Similarly, DIY LK runs alternative live events in Pharmacia. They are a collective of Limerick bands and musicians hosting gigs from the best young talent in Ireland and UK.
This festival will be a celebration of the network of bands, DJs and producers that the promoters have created and brought to the city over the past few years, says Jack.
"DIY LK have created a micro-scene that has now developed into a full network of artists around the country. That is what I'm trying to do by booking acts from around the country as well. I wanted to do something with them because I like going to their gigs."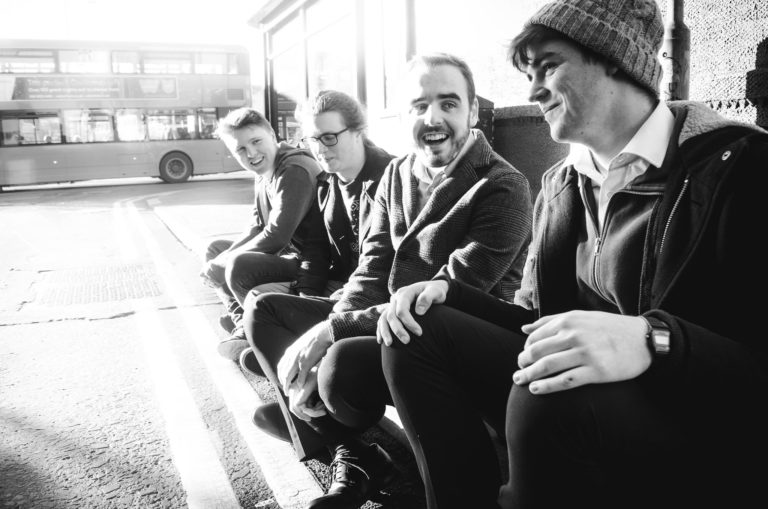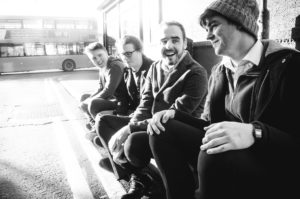 Féile na Gréine Lineup
Friday 17
His Father's Voice
Messyng
Post Punk Podge & The Technohippies
Prescription DJs
Saturday 18
Hey Rusty
The Big Lovin
Hell Island
Paddy Mulcahy
Belacqua
Senior Infants
Soft Stone
L'arry
Just Mustard
Static Vision
Buí
Slouch
Colin Finnegan
Harry
Mankyy
Lolz
Sunday 19
Kayleigh O'Brien
Bríd Kenny
Paul Byrne
Senior Infants
The festival is run on a not-for-profit basis. The opening gig with His Father's Voice, Messyng and Post Punk Podge & The Technohippies happens at Pharmacia and is the only pay in gig with funds raised from that show paying for the rest of the weekend.
On Friday Post Punk Podge & The Technohippies will launch their new single.
All proceeds from the track's downloads will go to the Novas charity. The song 'Home is Where the Heart Bleeds' focuses on Ireland's homelessness crisis. It can be bought at the duo's bandcamp.com page.
Féile na Gréine will showcase the seriously good talent from up and down the country. Jack highlights that the citywide festival is the result of venues pooling their resources to give a platform for Féile na Gréine to have over 25 live shows over the weekend. It is a chance for the city to show that there is strong support here for cutting edge and new and alternative artists.
"We have people travelling from Cork, Galway and Dublin for this weekend.
"We want to bring them to Limerick so they can get to walk around the city and actually see it and see how much fun it is here."
Saturday 18 features music from Hell Island and Limerick composer Paddy Mulcahy at Mother Mac's from 12noon.
The music trail moves onto The Wickham Tap. Here DJs Senior Infants and Soft Stone set up.
"Soft Stone will be playing the sort of stuff you would hear in Berlin at 2am in The Wickham Tap at 4 o'clock in the afternoon."
The trail moves across town for L'arry and Just Mustard in The Record Room downstairs at The Commercial.
Later on Saturday night Pharmacia hosts Dublin band Slouch (music described by themselves as sounding like gorillas caged in a polystyrene prison cell!).
Belfast band Buí sing as gaeilge as well as English and though only around for a little over a year, the project has released terrific melodic earworm singles, 'When The Fun Stops' and 'People Don't Think'.
Pharmacia Downstairs welcomes DJ Colin Finnegan from Limerick who has runs club nights in Galway and DJ Lolz from the Gash Collective (they focus on giving a platform to female producers and DJs).
On Sunday the music continues at Lucky Lane followed by a break for the All Ireland Final 3.30pm with DJs Paul Byrne and Senior Infants (from Cork) closing out the festival in The Wickham Tap on Sunday night.
Féile na Gréine happens from this Friday August 17 into Sunday August 19.
https://www.facebook.com/LYELK/