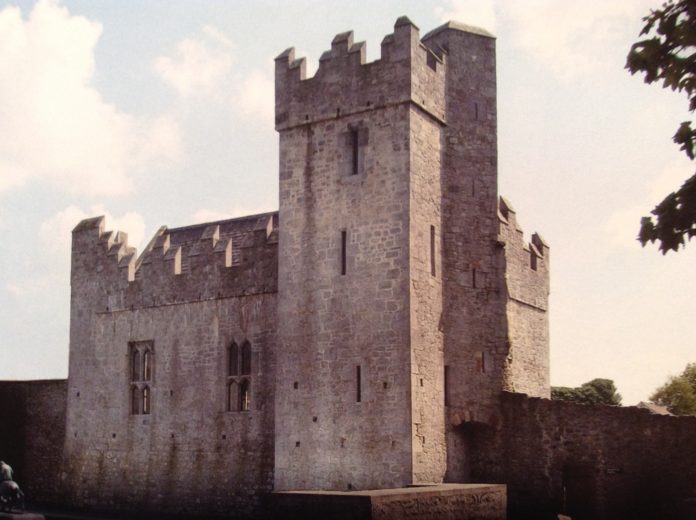 A WHOLE host of free events have been organised at Desmond Hall Castle in Newcastle West to celebrate National Heritage Week 2018.
Throughout Heritage Week, which runs from this Saturday, August 18 to Sunday, August 26, there will be free admission and free guided tours of the castle which was built over eight hundred years ago by the Fitzgerald family, better known as "The Earls of Desmond".
Sign up for the weekly Limerick Post newsletter
Visitors can climb the castle's winding staircases and explore the medieval banqueting hall to discover what life was like in medieval Ireland.
The Heritage Week festivities will begin at 4pm this Saturday with a free talk on the life and music of Seán Ó Riada followed by a performance of traditional tunes related to Ó Riada's life and legacy to be played on the concertina by Pádraig Mac Aodhgáin in the atmospheric surroundings of the medieval banqueting hall.
To mark the centenary of the struggle for women's rights in Ireland, on August 23 at 8pm, historian and author Dr Pádraig Óg Ó Ruairc will give a talk entitled, 'The women who died for Ireland', detailing the lives and deaths of the eight members of Cumann na mBan who were killed fighting for Irish freedom in the years 1918 to 1923.
The highlight of the Heritage Week programme will come on Sunday August 26 at 8pm when three of Ireland's leading historians including television presenter Donal Fallon, radio broadcaster John Dorney and author Tom Toomey will each discuss the Conscription Crisis, The 1918 General Election and the return of tens of thousands of Irish ex-soldiers from the First World War.
Each speaker will talk for 30 minutes on their chosen topic and how these dramatic events changed Ireland forever and still affect our lives today. The event will conclude with a panel discussion and questions from the audience. Doors open at 7.30pm and space is limited so those interested in attending are advised to come early.
Admission for all of these tours, lectures and the musical performance are all completely free of charge and all are welcome. For more information call 069 77408.