Shannonside's bullish profile at home and abroad cannot be underestimated. It is attributable to employment goals nationwide scoring at 95% and the multiple rooting of Foreign Direct Investment (FDI) secured within the frame of Limerick2030 in accelerated time. The first of a two-part focus by Rose Rushe.
THE push is ever upwards, as with the city's skyline and development of a community energy grid introducing new power sources such as hydrokinetic energy. Better still, we are Ireland's most affordable city with respect to accommodation and lifestyle costs. We are a short flit to Shannon Airport and the Wild Atlantic Way's lucrative line as well as becoming a wildly successful sports capital. A fortnight ago, we saw the launch of an €80mn investment by Edwards Lifesciences in Shannon Free Zone and the creation of 600 jobs in short years. BD medtech and ACI Worldwide made significant job announcements in previous weeks.
Smart Lighthouse City
LIMERICK has a new title, that of Lighthouse City, pilot to others in Europe. It's about how energy efficiencies, the built environment and smart industries are handled in town planning with partners and with public participation.
An EU research grant of €6.5million follows Limerick's place in a consortium of 11 countries in a city exchange project '+CityXChange' which qualified for funding under the European Union's Horizon 2020 stream for research and innovation.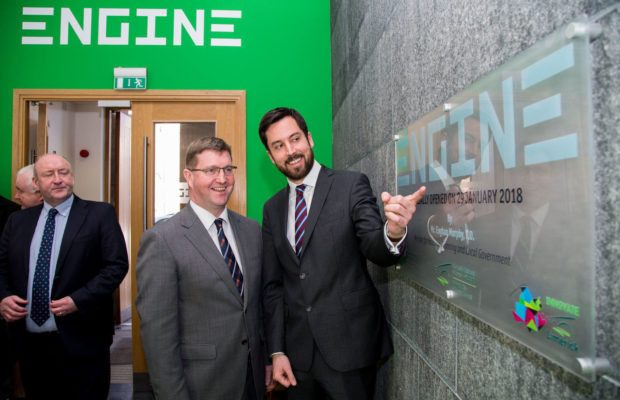 We are evolving into the first Irish Lighthouse Smart City where infrastructure and services are made more efficient through ICT technologies. The demonstration project will be centred in the Georgian and Newtown Pery areas, under the banner of 'Georgian Innovation Quarter' (GIQ).
Along with the Mid West being international hub for aviation, technology and finance, there is massive investment by Limerick City and County Council in providing supportive infrastructure to ensure we remain honeycomb to hovering multinationals and companies relocating because of Brexit.
Property page got on to Limerick City and County Council's director of Economic Development and Planning Pat Daly, to shine an LED on present and future activity.
Georgian Innovation Quarter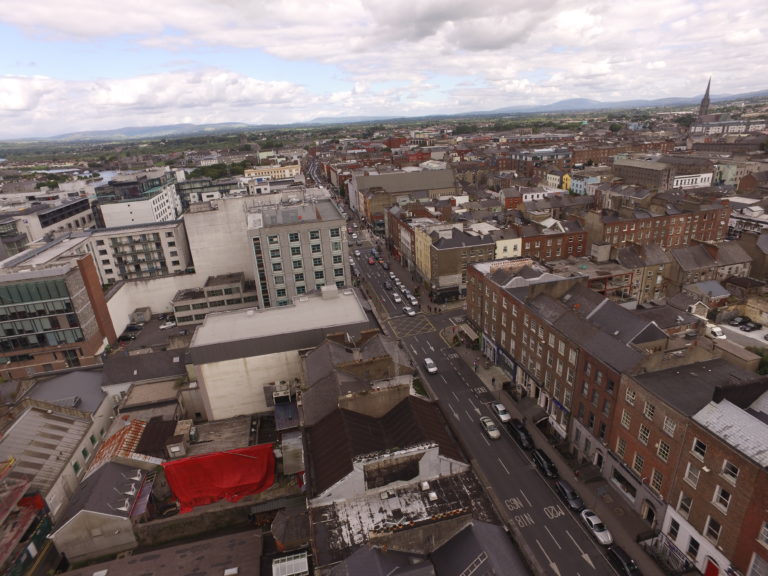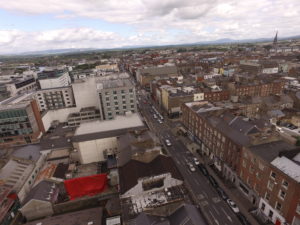 HE indicates that core to it all will be the Georgian Innovation Quarter. Uptown 'professional belt' Limerick occupying redbrick listed buildings next to mouldering derelict stuff is in for new neighbours, new builds within the revered facades and a new dynamic economy. About time.
Within the Georgian span, digital tools and public participation will be used to make a 'Positive Energy Centre', starting with the Gardens International on Henry Street and the ENGINE training and workspace centre at the former Dominican bible studies building, Dominick Street.
Gardens International has already been developed to LEED criteria, a certification based programme defined by Leadership in Energy and Environmental Design.
Hot sites on 2030's grid
CONSIDER Georgian Innovation Quarter to be a complementary economic campus to that of the emerging Opera Site and to Kirkland's Bishop Quay complex and the extensive works planned for Limerick Dockland. Don't forget that Cleeve's and Salesian site of eight acres combined will be developed as the multiservice Cleeve's Riverside Campus.
"Targets have meet in a third of the time allocated," states the city's economic planner, Pat Daly. "We are revising the targets upwards to see what more can happen, pushing to make more and be more proactive. We'll see the outcomes in Quarter 2 and 3 of next year – and a more affordable market."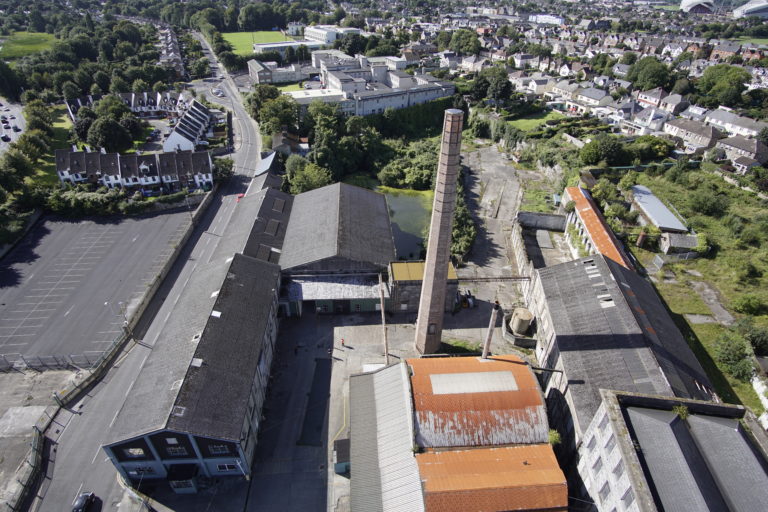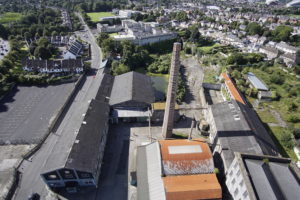 He tells Limerick Post that Uber's location here on Thomas Street a couple of years back "was the first time in 22 years that FDI came into the city." Look to the river of services that has flowed through since: Stats, Nordic Aviation's three storey take-up at Gardens International, Jaguar coming to Limerick and so much more.
"There is a lot of innovation and enterprise going on that needed a place it could come to. We have it centred on the Georgian Innovation Quarter where the ENGINE is anchor. Rosie Webb, the Council architect, is looking at how to regenerate the area in a cost effective manner."
Expanding on the Lighthouse brief, he says the local authority's Digital team, Innovation team and Architectural team are working together on bringing the project on for 2019. A two year term of evaluating and monitoring progress is required there after.
He insists that there are incentives making the conversion of Georgian derelict and redundant buildings attractive to owners and developers. "We are looking at every innovative design and at modular developments and solar energy. A lot of private work has begun to happen as individuals and firms begin to purchase."
Uptown regeneration
THE delayed Rugby Museum is one such plan set to occupy three to four storeys on the Cecil Street block where Fine's Jewellers is and ultimately, attract 100,000 in footfall under the Tourism strategy. "Look at Numbers 1 Pery Square (hotel and spa) and 2 Pery Square (Culture House) today. There is that strength possible when you bring old buildings back into play."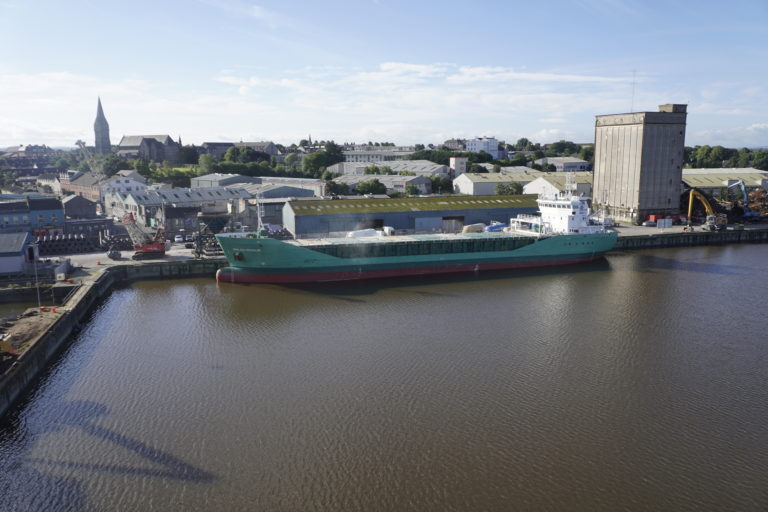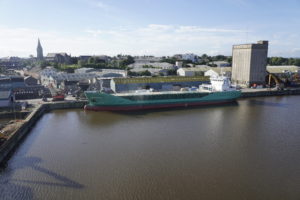 Where the City is in deficit is a diminished central retail sector and quality central accommodation: "The retail incentive scheme gives a kickback on the rates – you have to have a retail footprint. Development levies are reduced."
He invokes the limp Living City Initiatives tax break (Jan 2017): "We drew the map for it in Limerick, it allows write-offs against structural and development costs. It needs some work as the uptake as has been too low. What do we need more of? Less of?"