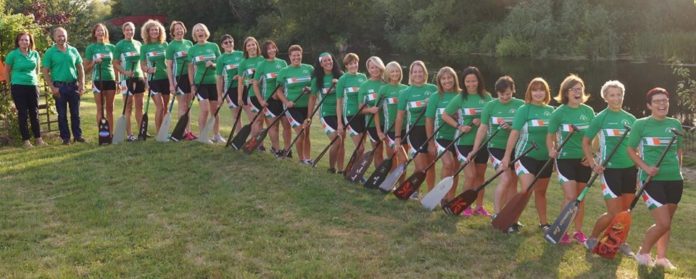 LIMERICK paddler Fiona McKeon will be competing in the European Championships with the Irish Women's Dragonboat team.
The team will be travelling to Brandenburg, in Germany, to compete in the thirteenth European Dragon Boat Federation (EDBF) European Nations Championships from August 23 to 26.
Fiona, who trains with Shannon Dragons in Castleconnell, is the only member from a Munster club on the Irish Squad of 22.
"It was May 2017 and I was helping out making sandwiches at a rowing regatta with my rowing mates and I met this group of women from the Shannon Dragons. They were so enthusiastic and positive about their sport and invited me out to give it a go. I was hooked from the first session. I signed up as a member straight away," said Fiona.
After a few months training with the Shannon Dragons, the opportunity came up for Fiona to try out for the Irish Senior Women's team who were beginning their preparations for the European Championships in 2018.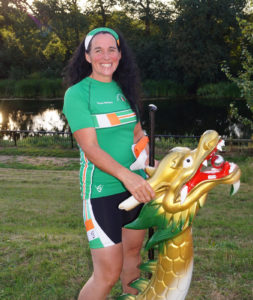 Fiona currently holds the Irish Record for the 2km Provincial and the 2km Irish Indoor Rowing Championships having won last November 2017 and January 2018 for over 40′s.
This busy mum of five who also works, had to keep a training diary of her schedule which consisted of paddling two to three times a week, gym work, weight training and cycling the Burren 60k and Milford 70k.
"So training became like a part-time occupation. I work with my husband who is self-employed working from home. I also work part-time in a coffee shop that we opened last Christmas," said Fiona.
The races the team have entered are 200m, 500m, 1000m and 2,000m distances during which they will be propelling the boat at speeds in excess of four meters per second.
This paddlers have been training as a squad since 2017 which involved rigorous time trials and a selection process with the final team being chosen in April 2018.
The coach is Mick Doyle from Carlow who was a World Championship gold medallist who has more than 26 years' experience in the sport and has raced competitively for Great Britain.
In the past the team competed in Rome in 2016 where they won a bronze medal in the 2000m and silver medal in the 500m races. Many of this team are still involved and will be competing again in Brandenburg.
"The International Olympic Committee are currently considering the International Dragonboat Federation's application for Olympic Federation status, so who knows what the future holds," added Fiona.
To follow the progress of the Irish International Women's Dragon Boating team in Brandenburg see http://www.facebook.com/IrishInternationalWomensDragonBoatTeam http://twitter.com/IrishDBT