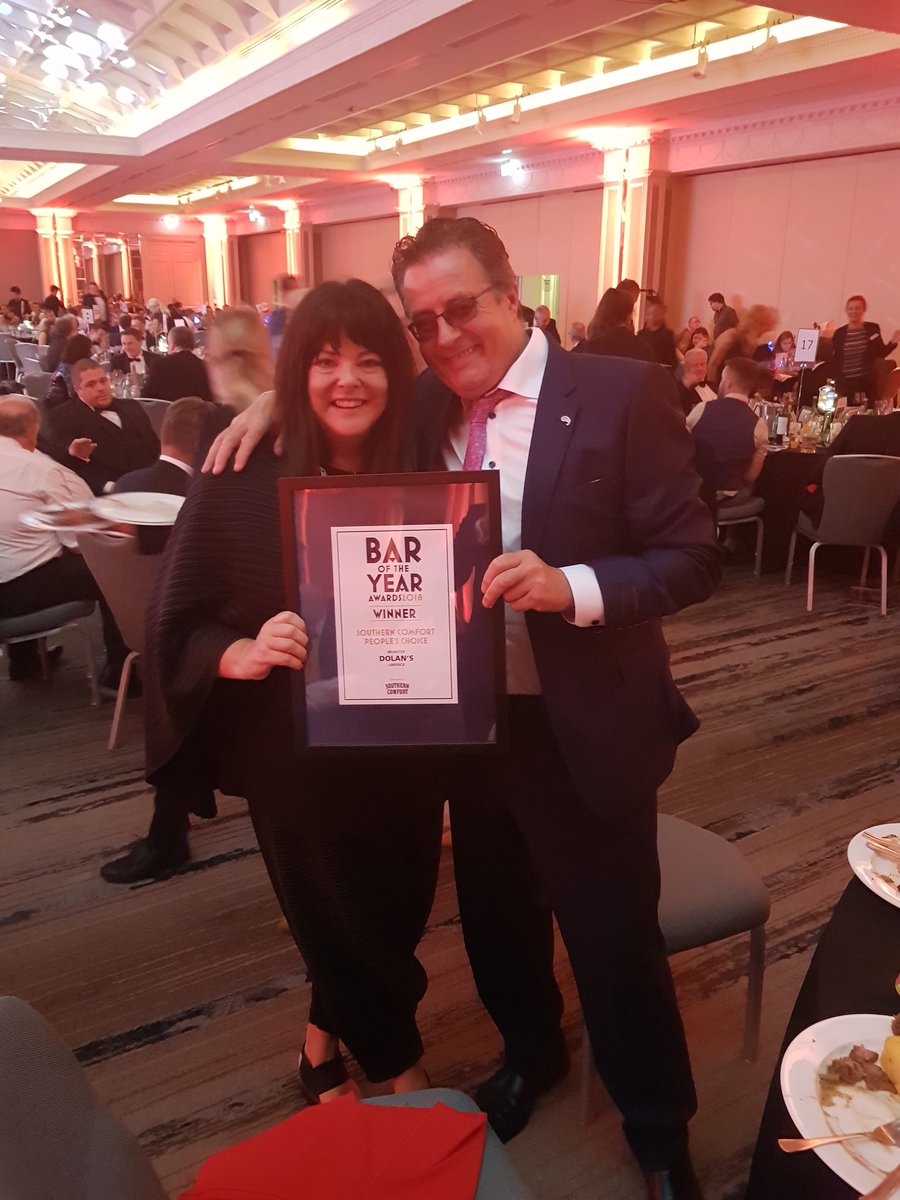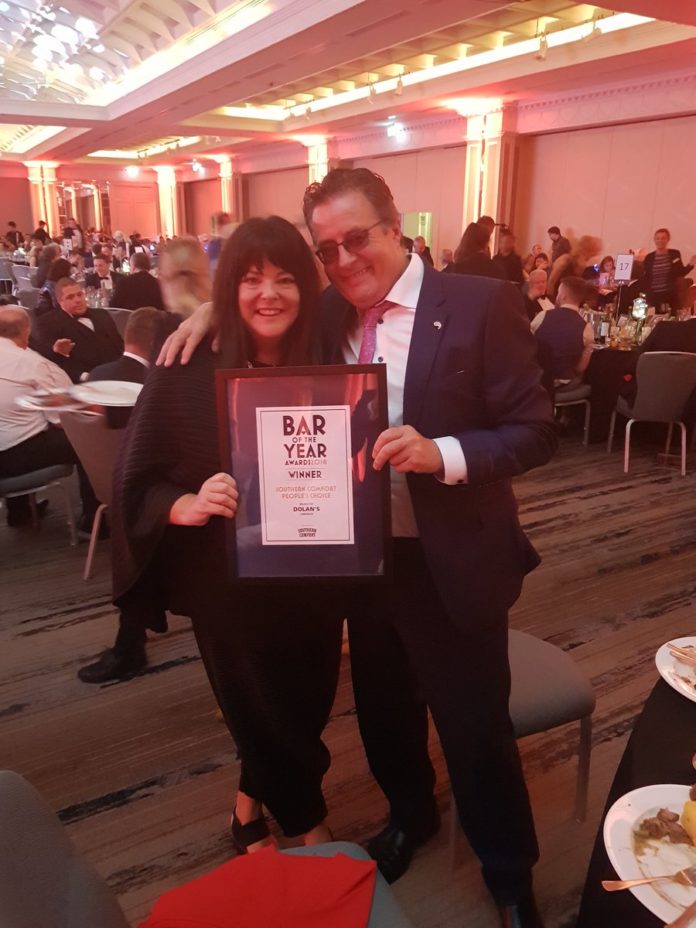 LIMERICK'S legendary bar, venue and restaurant has taken the People's Choice gong at the Irish Bar of the Year Awards 2018 this week.
The Bar of the Year Awards, which recognise excellence in the Irish bar trade, were announced this week at a Gala ceremony in Dublin's Burlington Hotel.
Dolan's Pub and Restaurant won the Southern Comfort People's Choice award for the Munster region.
This award is the only category that allows members of the public to have their say.
Speaking at Monday's ceremony at the Burlington Hotel in Dublin, Mick Dolan said: "We are absolutely thrilled to be taking this award home this evening. To win is always special but to be taking home the award that is voted by the people makes it that extra bit special.
"We know there are celebrations across Limerick city and county this evening.
"Tonight's news puts icing on the cake for all of us in Dolan's on what has been the most wonderful and historic weekend for the people of Limerick."
The pub won two awards previously at the Irish Pubs Global Awards in the Best Entertainment Pub in the Global category; and the Best Entertainment Experience in Ireland award.
The Dock Road venue also won the Pure Magazine Best Venue award in 2017 and was also recipient of the Irish Pub Awards Best Music Pub for the South West region.
In 2015 Dolan's was also the overall winner of the IMRO Live Music Venue of the Year awards.
This weekend in Dolan's, punters can celebrate Dolan's and Limerick's Hurling success at King John's Castle on Saturday 25 with The Coronas.
If you didn't get a ticket for this show, there will be an after-party with the band on DJ decks at Dolan's Warehouse.
Also legendary Deep House and Disco DJs Fish Go Deep and Get Down Edits play Kasbah Social Club this Saturday on the Dock Road – not to be missed!
If you want slam poetry with punk attitude – Dolan's got you covered. Attila The Stockbroker is a special guest of Limerick Writers' Centre and performs Upstairs at Dolan's this Saturday.