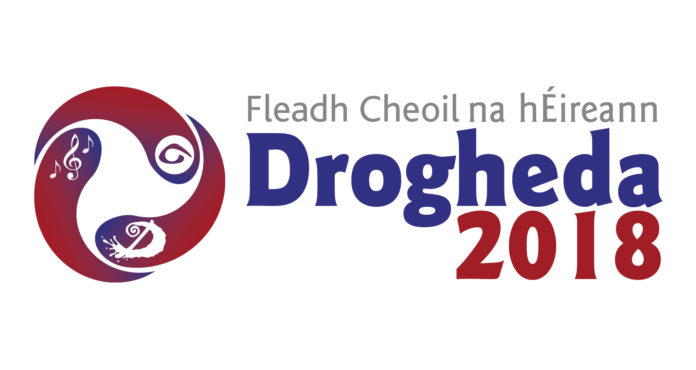 IT WAS an exciting and successful week of competitions, concerts, céilithe, sessions and more at the 2018 Fleadh Cheoil na hÉireann where 25 category winners emerged from Limerick.
500,000 people thronged the streets of Drogheda over eight days, while tens of thousands of people attended the special opening by President Michael D Higgins.
Sign up for the weekly Limerick Post newsletter
Every year, the Fleadh provides a cultural meeting place for those who carry the great traditions of Irish music, song and dance in their hearts.
Spanning disciplines for young and old such as accordion, uilleann pipes and singing, the 25 Limerick winners were showcased to a global audience.
Dr Labhrás Ó'Murchú, Ardstiúrthóir, Comhaltas Ceoltóiri Éireann said, that this year's Fleadh Cheoil had possibly the largest attendance in its history
A feature of this year's Fleadh was the widespread representation from countries worldwide, countries such as Japan, North America, Britain and Australia.
At the core of the Fleadh are the competitions that see traditional musicians, dancers, singers and storytellers of all ages and backgrounds competing at All-Ireland level, following victories at regional competitions.
The Limerick winners were:
Pianó / Piano (12-15 years), 1st place, Áine Ní Shíocháin, CCÉ Caisleán Uí Chonaill/Athán/B.I., Limerick
Tionlacan / Accompaniment (12-15 years), 1st place, Áine Ní Nualláin, CCÉ Ardacha/Carraigchiarraí, Limerick
Foinn Mhalla Feadóg / Whistle Slow Airs (12-15 years), 1st place, Éimhear Ní Fhlannabhra, CCÉ Teampall an Ghleanntáin, Limerick
Grúpaí Ceoil (12-15 years), 1st place, Ceoltóirí Cill Ónáin, CCÉ Caisleán Uí Chonaill/Athán/B.I., Limerick
Amhránaíocht ar an Sean Nós (Fir) / Irish Singing (Men) (12-15 years), 3rd place, Liam Ó Brúdair, CCÉ Teampall an Ghleanntáin, Limerick
English Singing (Men) / Amhráin Bhéarla (Fir) (12-15 years), 3rd place, Liam Ó Brúdair, CCÉ Teampall an Ghleanntáin, Limerick
Feadóg Mhór / Flute (12-15 years), 1st place, Donal de Búrca, CCÉ Ardacha/Carraigchiarraí, Limerick
Rince Céilí Ceathrair Mná / 4-Hand Céilí Dancing Ladies (12-15 years), 1st place, Ardacha/Carraigchiarraí, CCÉ Ardacha/Carraigchiarraí, Limerick
Cairdín Pianó / Piano Accordion (12-15 years), 3rd place, Áine Ní Shíocháin, CCÉ Caisleán Uí Chonaill/Athán/B.I., Limerick
Ceol Beirte / Duets (15-18 years), 1st place, Caoimhe Ní Fhlannabhra & Éimhear Ní Fhlannabhra, CCÉ Teampall an Ghleanntáin, Limerick
Pianó / Piano (15-18 years), 3rd place, Pádraig Ó hAirtnéide, CCÉ Caisleán Uí Chonaill/Athán/B.I., Limerick
Pianó / Piano (Over 18 years), 2nd place, Deirdre Ní Mhaoláin, Ráithín, Limerick
Foinn Mhalla Píb Uilleann / Uilleann Pipes Slow Airs (Under 12 years), 2nd place, Micheál Ó Freaghaile, CCÉ Caisleán Uí Chonaill/Athán/B.I., Limerick
Foinn Mhalla Feadóg Mhór / Flute Slow Airs (15-18 years), 3rd place, Cian Ó Conghaile, CCÉ Peig Uí Riain Maigh Rua/An Ch. Mhór, Limerick
Bosca Ceoil / Button Accordion (Over 18 years), 3rd place, Dáithí Ó hÉalatha, CCÉ Teampall an Ghleanntáin, Limerick
Feadaíl / Whistling (Over 18 years), 1st place, Áiníde Uí Bheinéis, CCÉ Teampall an Ghleanntáin, Limerick
Feadóg Mhór / Flute (Over 18 years), 2nd place, Séamus Ó hAirtnéide, CCÉ Caisleán Uí Chonaill/Athán/B.I., Limerick
Rince Céilí Ceathrair Measctha / 4-Hand Céilí Dancing Mixed (Under 12 years), 1st place, Ballyhoura, CCÉ Ballyhoura, Limerick
Storytelling (15-18 years), 3rd place, Seán Ó Duilliúin, CCÉ Teampall an Ghleanntáin, Limerick
Cairdín Pianó / Piano Accordion (Under 12 years), 1st place, Micheál Ó Maoldomhnaigh, CCÉ Caisleán Uí Chonaill/Athán/B.I., Limerick
Píb Uilleann / Uilleann Pipes (Under 12 years), 3rd place, Liam Mac Giobúin, CCÉ Caisleán Uí Chonaill/Athán/B.I., Limerick
Cruit / Irish Harp (Under 12 years), 2nd place, Liam Mac Giobúin, CCÉ Caisleán Uí Chonaill/Athán/B.I., Limerick
Cruit / Irish Harp (Under 12 years), 3rd place, Aoife Ní Chonghaile, CCÉ Cr. Peig Ui Riain M C, Limerick
Cruit / Irish Harp (Over 18 years), 2nd place, Caoimhe Nic Ghiobúin, CCÉ Caisleán Uí Chonaill/Athán/B.I., Limerick
Orgán Béil / Mouth Organ (Under 12 years), 3rd place, Darragh Ó Nualláin, CCÉ Ardacha/Carraigchiarraí, Limerick