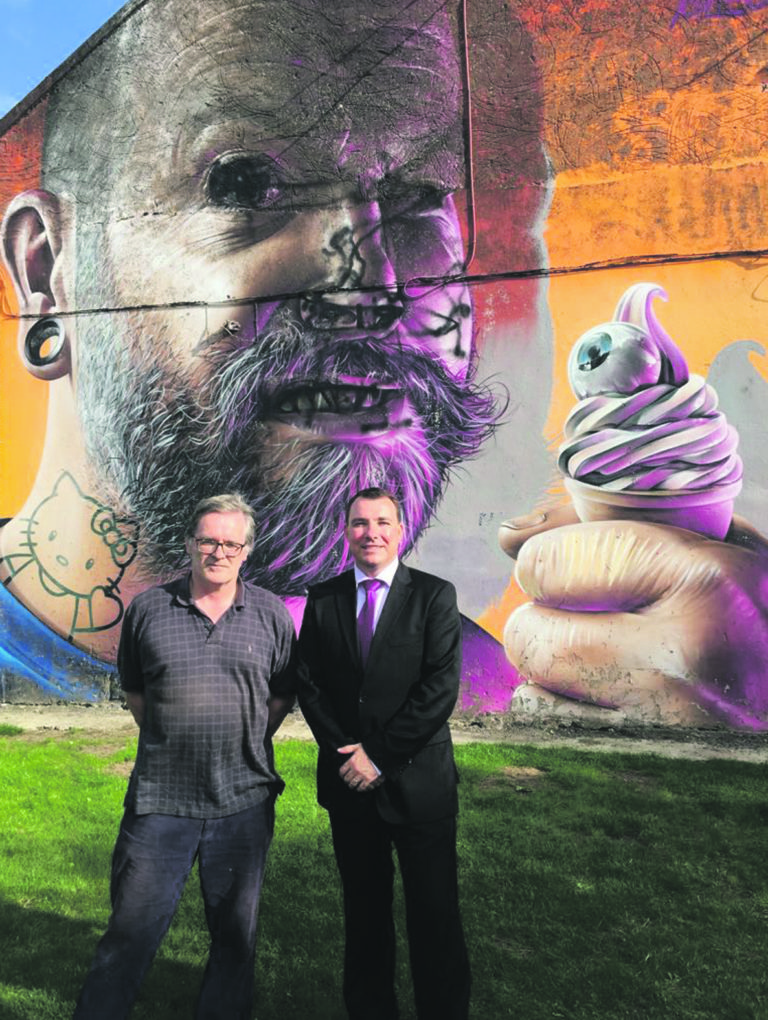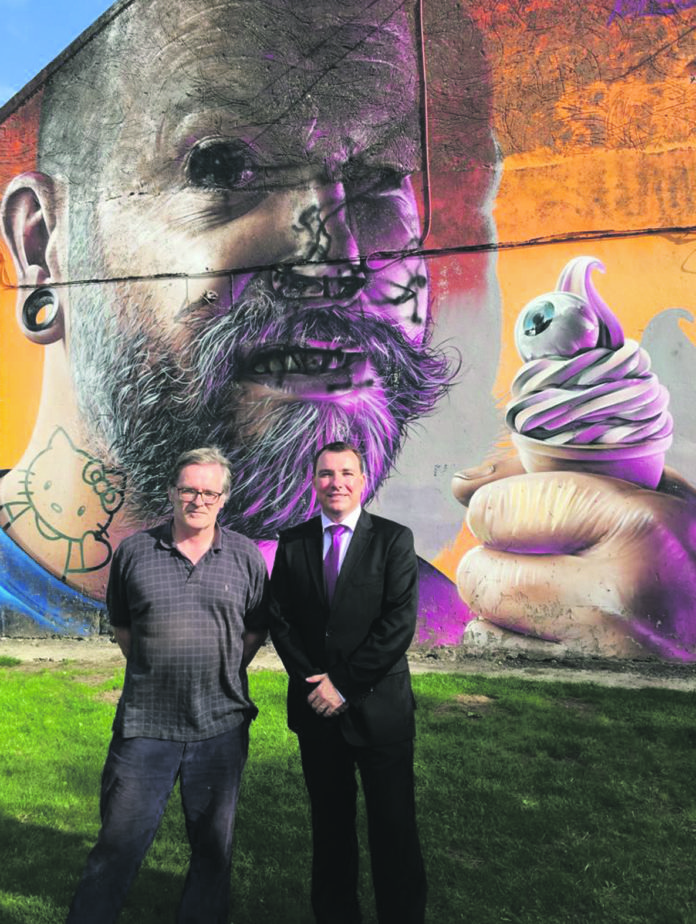 MAYOR of Limerick City and County, Cllr James Collins has condemned vandals who once again targeted the iconic 'eye-scream' mural on Bridge Street in the city.
Earlier this summer, "This is ugly, no consultation" was daubed on the mural, which depicts a man holding an eyeball adorned ice cream. Just weeks after the damage was repaired it was vandalised in a second attack this week.
A large section of the mural was covered in black spray paint, doing significant damage to the artwork.
Mayor of Limerick, Cllr James Collins this Wednesday said he was "disgusted and appalled" by the vandlism.
"I fully support suggestions we create a trail of alternative street art through Limerick-based on our history," he added.
The 'eye-scream' mural was painted by Smug; an internationally renowned street artist based in Glasgow, and has been in Limerick since 2013. The piece was commissioned by Limerick City Council as part of the Make A Move festival and can be seen on the side of the Wild Ireland store.
Metropolitan Mayor of Limerick, Cllr Daniel Butler has also condemned the vandalism.
"For someone to go to this level of effort to cause that level of damage can only make one feel angry and disappointed," he said.