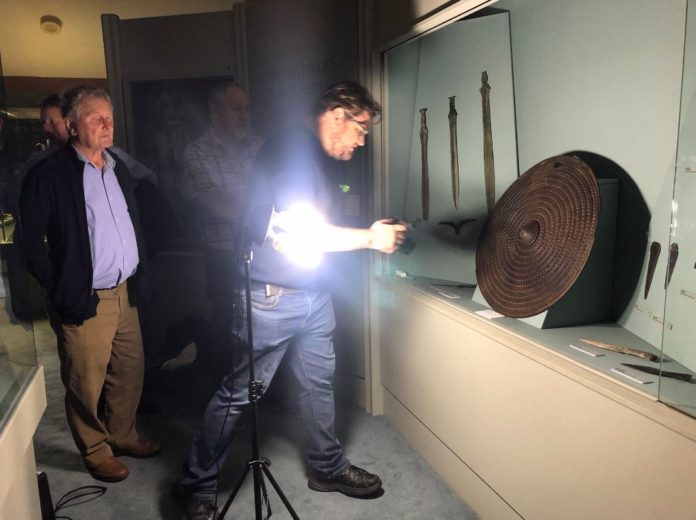 AS part of Heritage Week the Hunt Museum is giving history buffs the chance to get up close and personal with artefacts in its collection this weekend.
The museum is currently undertaking the Limerick 3D Project together with Digital Heritage Age. The project gives an intensive programme of training in photogrammetry, a process that uses photography to record objects and special software to process them and generate 3D models.
Gary Dempsey from Digital Heritage Age, who leads the training, said: "The idea that we can make the amazing Hunt Museum objects accessible as 3D online is very exciting."
Several 3D models of the Hunt Museum collection have already been generated and can be explored online at Sketchfab.com.
As part of Heritage Week, this Thursday, August 23 (7 to 8pm) and Saturday, August 25 (11am to 1pm) visitors to the museum can have a very hands-on experience or just look at the results so far. Archaeologist Dr Ros O Maolduin of the Irish Prehistoric Field School will give a talk on the use of 3D modelling in archaeology to record landscapes, sites and finds. He will also present 3D models of ancient burial sites he has recently excavated in the Burren including the wedge tombs and barrows at Fanore.
For further information go to www.huntmuseum.com/events.