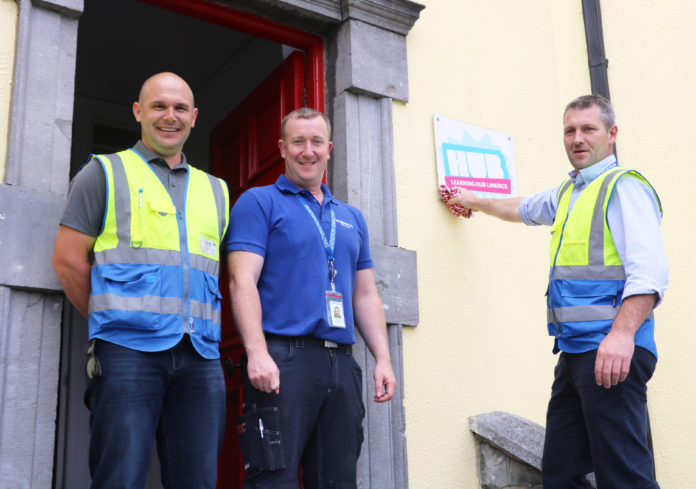 Students returning to school or starting their third level education should focus on technology and science subjects, a leading Limerick company has advised.
Regeneron is highlighting the benefits of studying STEM (Science, Technology, Engineering, Maths) through its sponsorship of a local initiative, the Learning Hub (formerly St. Martin's Centre) in Thomondgate. 
Sign up for the weekly Limerick Post newsletter
The company is Ireland's largest scale bulk biologics production facility and is based in Raheen Business Park with more than 800 full time staff.
Regeneron is actively committed to supporting STEM development in local education through various community initiatives. One of its key focuses has been its sponsorship of the Science Hub within the Learning Hub. 
This is the first initiative of its kind in Limerick and works with primary school children from fourth to sixth class, along with their teachers and parents, to deliver engaging and exciting experiences of STEM subjects.
The Science Hub runs four main project strands which cover a range of age groups such as science magic shows, Science Hub school projects, Science Hub after-school and public engagement projects. 
This year's Leaving Certificate results showed a five per cent increase in the numbers studying STEM subjects at higher level when compared to 2016, with more than one third of students sitting the higher-level Maths paper.
Regeneron Vice President Fred Austin believes that STEM participation needs to increase even further to meet future demand nationally.
"A proven way to encourage more participation is by ensuring students are exposed to STEM learning at a younger age. An increase in the number of students studying STEM subjects in school is of vital importance for Regeneron and companies within the STEM sector and also to ensure Ireland avoids a national skills shortage in these areas in the future". 
"At Regeneron, we recognise the positive benefits of engaging with young people to encourage interest and a passion from an early age in the STEM sector. The Science hub allows primary school children to learn about science in a fun and engaging way that encourages imagination, intrigue and interest. Creating this curious mindset in young people is key to opening up a whole world of future opportunities." 
As well as sponsoring the Science Hub, Regeneron's Facilities team spent time over the summer giving the entire Learning Hub building and its grounds a complete revamp. 
Learning Hub chairperson Gillian Barry said, "Environment helps to shape behaviour, to uplift, motivate, engage and inspire. Thanks to Regeneron the Learning Hub is once again an inspiring yellow beacon of light right in the heart of the community".
Click here for more education news.