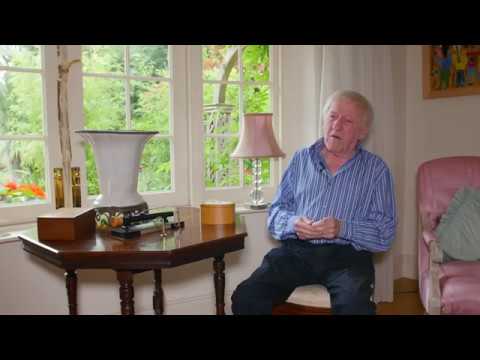 Chieftain Paddy Moloney has spoken of his fondness of performing in the Mid-West ahead of the special 25th-anniversary concert at University Concert Hall this weekend, stating that there is "something about Limerick".
Moloney had, with the Chieftains, the unique privilege of opening both the National Concert Hall in Dublin and Limerick's University Concert Hall, but says that he has a great fondness for performing at UCH.
On Saturday night next he will join with a number of luminaries from the entertainment world for a Gala Concert to mark 25 years since UCH opened its doors.
In the 25 years since, over 3,500 events have been taken place at UCH, attracting over 2 million people.
In addition to Moloney, Saturday night's Gala Anniversary Concert will also feature the likes of the RTÉ Concert Orchestra, Barry Douglas and many others.
The celebratory programme also includes a series of video interviews with some of the stars who performed there in the past, including Moloney, Christy Moore, Mary Black and Pat Shortt.
Said Moloney:   "It was a great, great honour for a start to go and play in that theatre (UCH). The sound there was perfect. The acoustics were just spot on. I said I'm coming back here again and quite a few times they had us back there.
"We played at that very first concert 25 years ago and this time (Gala Concert) I was asked would I take part, seeing as how I were there from the beginning.
"There's something about Limerick, that you know, they were almost waiting for you to come down and play a proper concert in a proper hall and that's what this theatre is all about."
Moloney and The Chieftains went on to deepen their relationship in the Mid-West when they became 'Musicians in Residence' at the Irish World Academy of Music and Dance, also on the UL campus.
Saturday's concert is the performance high point of a programme of celebrations to mark the special anniversary of the 1,000-seat venue that has undergone a €1.85m upgrade in technical, backstage and front of house facilities to mark the anniversary.
 The venue's great classical tradition will be reflected in a performance of Beethoven's Piano Concerto No. 5 by Barry Douglas, while the city's own Limerick Choral Union will perform a piece from Jenkins' The Armed Man.
Zoe Conway and Emily Flack will come together for a stunning version of Bill Whelan's Riverdance, while singers Mairead Buicke, Amanda Minihan and Richie Hayes will delight audiences with a selection of operatic and musical theatre numbers.  
University Concert Hall Celebrates 25 Years with the RTE Concert Orchestra & Special Guests
Saturday 8th September, 8pm
Booking: 061 331549 / www.uch.ie