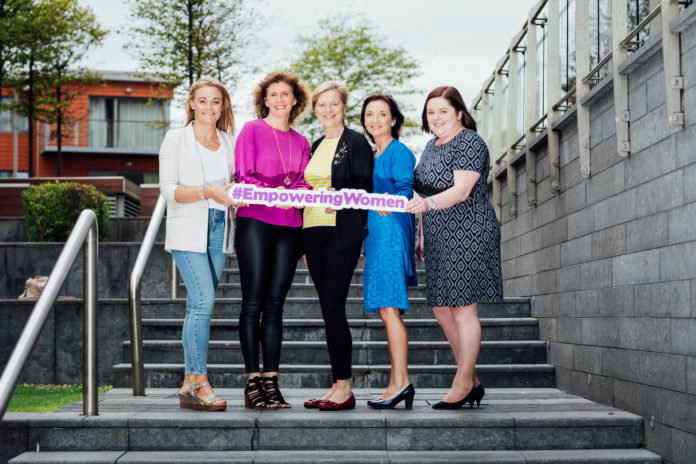 SUNDAY September 16 sees the Strand Hotel host a ladies day out with a difference – a fundraising event in aid of three great charities: Pieta House who help people in their darkest times, Post-Natal Depression Ireland who help women recover from depression after having babies, and Adapt Services, who run one of the country's largest domestic abuse refuges in Limerick. Everyone is partaking for free, so that 100 per cent of the proceeds can go to the charities.
This uplifting event, entirely in aid of charity, sets out to both inform and move. A blend of professionals will present the best evidence- based information, alongside a diverse panel of dynamic and inspiring women who will share their personal stories of both challenge and achievement.
Sign up for the weekly Limerick Post newsletter
I'm delighted to say I've been asked to join the panel discussion, along with a few more familiar local women.
Organised by Niamh Connolly of The Mind Gym, Niamh explained the plan for the day and introduced us to some of the speakers:
"The approach I'm taking is to blend professionals presenting evidence based information along with authentic personal stories that will both inspire, and inform. This event will cover everything to do with women as mothers – from pre and post-natal health care, to nutrition and fitness, to best practice mental health, to overcoming adversity, to how to thrive.
"The first part of our event will be the professional presentations, opening with the lead CNM midwife Maria Gibbons, from the brand new UMHL peri-natal mental health service. Then we'll learn about all things fitness, nutritional health, and pregnancy, by PhD student and brand new mum Amanda Moroney of 'Recalibrated Bodies'.
CBT therapist Niamh will then present herself, talking about wellbeing and how to manage stress and anxiety.
Following this, one of Ireland's leading event caterers, Eunice Power, will fire up the hob and cook up a storm in her food demo, just as a delicious lunch is being prepared for all in attendance.
Niamh continued: "A number of independent, small Irish businesses will have stands on the day, for you to peruse and enjoy – all are quality, unique producers, who reflect the ethos of empowering and supporting women.
"Enjoy refreshments on arrival as well as a delicious lunch, a goody bag and a raffle with
some very special prizes before the second half with a panel of inspiring and achieving women – the perfect girls day out!"
Guests are free to browse the stands and enjoy some personalised shopping before the second half, where a panel of women will talk all things female, from health to business, from
parenting to relationships, and from overcoming adversity to how to have fun!
A raffle will also take place with fantastic prizes, and anyone attending will leave with a goody bag of inspiring gifts and wonderful memories, knowing you've helped three amazing charities.
Panellists will include myself Olivia O'Sullivan (communications consultant/ Limerick Post columnist), Jennifer of Jen's Journey blog, Lorraine Fanneran of La Cucina, Sharon Keegan of Peachy Lean, Meghann Scully of SpinSW, and Sarah Ryan of MamaMomentsBox. Topics will range from surviving cancer diagnosis, domestic abuse, bereavement, anxiety and depression to business and entrepreneurship, parenting, exercise, and most importantly – how to have fun! It will be real stories and real people but also a lot of fun is promised along the way too.
The event runs from 12pm to 5pm including lunch and goody bag, tickets €69 from tickettailor. Hope to see you there!
Olivia O'Sullivan
[email protected]