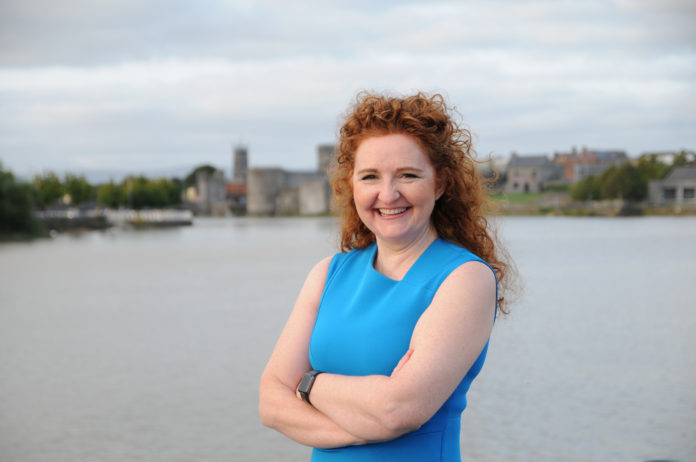 THERE will be plenty of space at an event hosted by women's business group Network Limerick in conjunction with the Limerick Enterprise Office (LEO) on Thursday, September 27.
But it will have nothing to do with the size of the venue at Limerick's Savoy Hotel but rather because the attendance will be addressed by astronaut-in-training Dr Niamh Shaw.
Engineer, scientist and performer, Dr Shaw is passionate about awakening people's curiosity, merging performance and theatre with communication, engineering, science, art and technology. She is interested in pushing boundaries in telling the human story behind science, creating science events for family and arts audiences.
Since she was eight years old, Niamh has wanted to go to space but did very little about it for a long time. In 2011, she decided to make her life an art experiment by presenting her work in theatrical form. As part of this, she plans to be a future space colonist, to contribute to human space exploration as an artist and communicator.
She participated in a zero gravity flight at Star City in Moscow and regularly visits Baikonur Cosmodrome in Kazakstan, most recently for the launch of European Space Agency Astronaut, Alexander Gerst. She is an experienced analogue astronaut with more than 20 hours of simulated missions in the Utah desert in the United States and the Negev desert in the Middle East.
A contributor to BBC's 'Sky at Night' astronomy magazine, she has spoken at TEDx, Inspirefest, New Scientist Live, Cheltenham Science Festival,  and the World Science Festival.
Her new radio show 'Curious Humans' will be aired on RTE Radio One Extra later this year.
Stating that they were delighted to have Dr Shaw as guest speaker at the September 27 event, Network Limerick President Valerie Murphy described her as "an excellent example of a hardworking and inspirational woman who has shown that it's possible to reinvent yourself at any time and follow your dream."
This event is free for Network Ireland Limerick Members and €25 for non-members. Tickets available on www.networkireland.ie or www.eventbrite.ie
by Tom McCullough
[email protected]