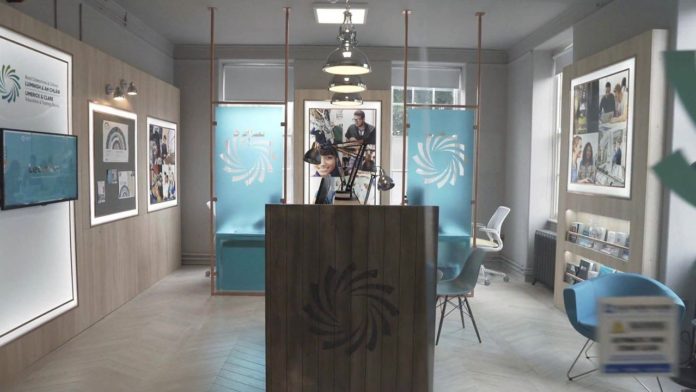 THE opening of an information hub by Limerick and Clare Education and Training Board (LCETB) at its O'Connell Avenue campus in Limerick City will help learners access apprenticeships, further education and training courses.
The new hub has been established as a one-stop-shop for potential learners to enquire about the full range of courses offered by the LCETB and to get specialist advice from its Information, Recruitment and Guidance team.
Officially opened by Minister of State Patrick O'Donovan, the hub is situated in the heart of the city, making it highly convenient for local enterprises to drop in and learn what training and education supports are available for their employees or to arrange a visit from the LCETB's support services.
It provides a modern environment with touchscreen technology that allows users self-access information on courses or to receive assistance on the kind of course that's right for them. 
Minister O'Donovan TD said that having an accessible one-stop-shop where people can drop in to get information on the education options available to them is important.
"I believe it will be a very valuable service for people looking at their options and I congratulate the LCETB on the initiative."
LCETB Further Education and Training Manager said they were committed to the development of the Information Hub as a modern response to assist learners to access apprenticeships and further education and training courses as part of the National Skills Strategy.
"We hope this will be the first of a number of new hubs across our administrative region," she added.
The information hub is situated in the historic former Municipal Technical Institute, now known as a Further Education and Training Centre. The building has been an iconic landmark for the city and its citizens since it was built in 1911.
The development work shows sensitivity to the history of this historic space, which was formerly the meeting room of the Technical Instruction Committee. The raised writing on its walls pays tribute to that history and reflects some of the skills that were in demand at the time, such as shorthand, millinery, art, engineering and commerce.