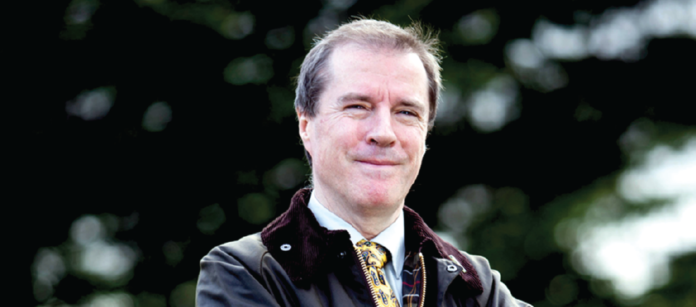 DELAYS in installing new water mains for the County Limerick village of Hospital are causing major problems for local businesses and households.
That's according to local Fine Gael councillor Gerald Mitchell told the Limerick Post that the works necessitate water-outages but they have gone on way past the scheduled completion date.
"I've communicated with Irish Water several times, asking that they at least let people know when the water is going off so they can make some sort of contingency plans.
"It's hard on households and businesses, particularly pubs which use a lot of water, are being badly affected," he said.
Cllr Mitchell said that while the works will give the village a much better water supply "which will be very welcome" difficulties on the ground have meant that they will now not be completed until the end of September.
The works to lay 1.9km of mains began in August.
"I'm hoping the new deadline will be adhered to. This was all supposed to be finished before the new school term. There are now 1,000 students back at John the Baptist school and that's making the situation worse," he explained.
"Water is off from 11.30pm to 6.30am which is a very long time but now some people are without any water during the day as well".
Irish Water has confirmed the project has been subject to delays.
"Challenging ground conditions have caused some delays in the programme of works but our contractors are working to mitigate this and expect to complete the work on Main Street by the end of September," said a spokesperson.
There have also been problems with traffic, as part of the street has been reduced to one lane with temporary traffic lights erected.
Irish Water said they regret any inconvenience associated with this essential work.
"We're not blaming the contractors, who work very hard but I have sought clarification from Irish Water on who did the survey for this work. Anyone doing a survey should have known there is a lot of rock in the ground in Hospital," Cllr Mitchell responded.