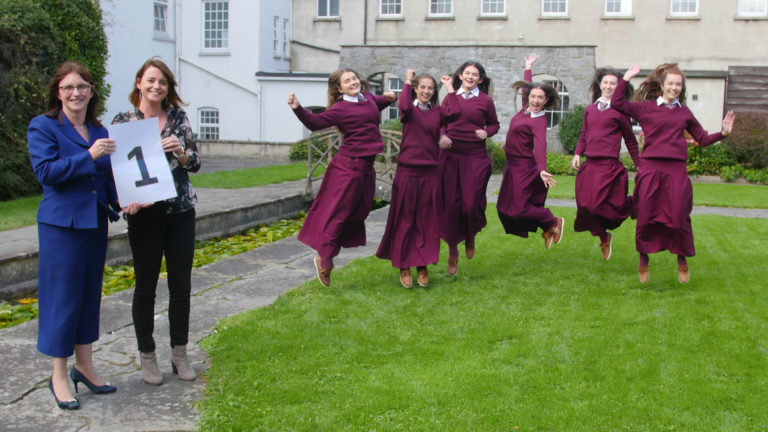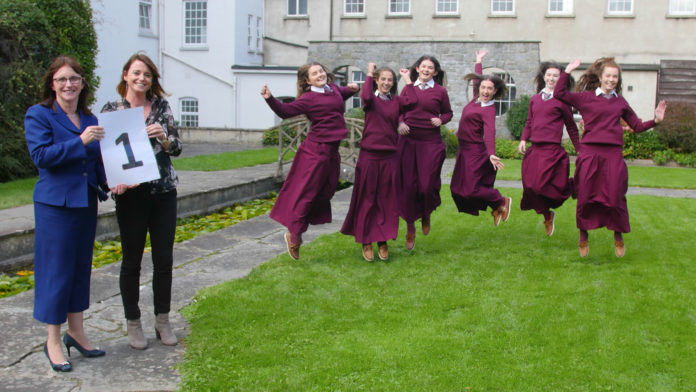 A YEAR that was overshadowed by the death of its most famous past pupil brought happier news for Limerick's Laurel Hill Coláiste FCJ when it was named as the country's top secondary school for an unprecedented five years in-a-row.
The non-fee-paying school, located just off the city centre, retained its top position in last weekend's Sunday Times annual school league table with the highest rate of progression to third level in the country. Over the past three academic years, 96.4 per cent of its students progressed to university and other Irish educational institutions.
Amid the celebrations, school principal Aedín Ní Bhriain said that such memorable year was tinged with sadness after the tragic death of Dolores O'Riordan last January.
On her first day at Laurel Hill, she introduced herself to her classmates, telling them: "My name is Dolores O'Riordan…I'm going to be a rock star."
"She meant so much to the school and the school meant an awful lot to her.
"When Dolores was here, she had one ambition and that was to be a rock-star. She achieved that and we have a bench here in our garden with the lyrics, 'always be yourself along the way living through the spirit of your dreams', from one of her songs inscribed in it. It's like a motto for our pupils. Whatever it is you want to do with your life, follow your star. Dolores embodied that and it is what we want for the girls."
Expressing her delight with the school's continuing success, Ms Ní Bhriain said it was down to a dedication to high standards and team effort.
"We're absolutely thrilled. To be the top school in Ireland once is something you are entitled to celebrate for a while but to be there five years in a row reflects the continuous pursuit of excellence and high standards here at the school. It speaks volumes about our girls, about our teachers, about parents. To keep those standards up year after year at a school that also has huge ethos around fun and extra-curricular activity, sporting and non-sporting, is a huge achievement.
"It's all the more remarkable when you consider the capacity constraints we are under and we are going to be addressing that shortly. Two areas we actually excel in, stem subjects and sports, are areas that the government are looking to put a special focus on in relation to girls. We neither have enough labs nor adequate sports facilities to cater for demand, yet we are constantly achieving at this level. Huge credit is due to all who make this happen.
"Our focus will remain on continuing to achieve the highest standards as well as seeking to put in place the facilities that will deal with the existing capacity shortfall. This will also allow us to take in more pupils and not have to disappoint people every year because we are over-subscribed," Ms Ní Bhriain concluded.
Established in 1935 to help revive the Irish language, Laurel Hill Coláiste FCJ was Limerick's first Irish medium second level school and today has 410 students and 28 teachers.