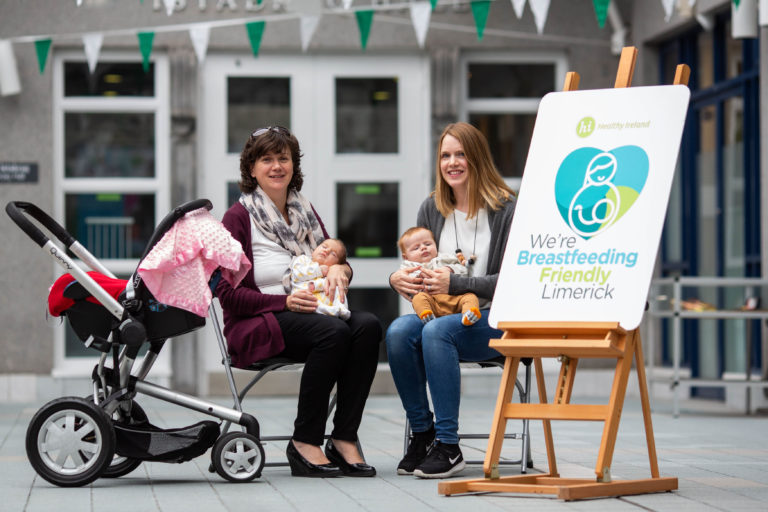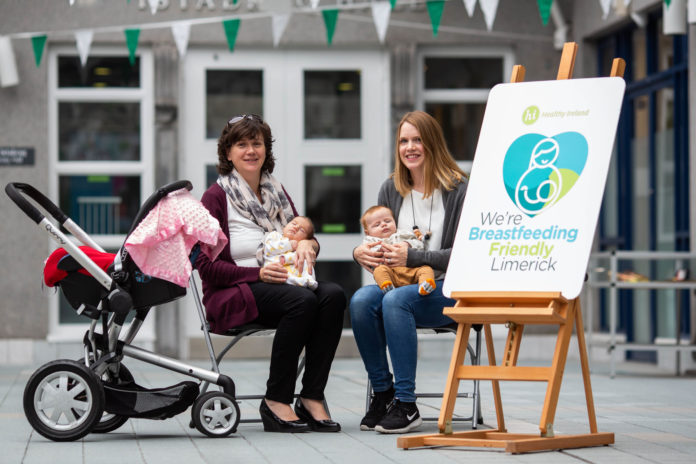 LIMERICK this week became Ireland's 'breastfeeding-friendly' capital thanks to the launch of the first campaign of its kind in the country.
Limerick City and County Council, supported by Healthy Ireland launched 'We're Breastfeeding Friendly' – a campaign that aims to help improve the health and wellbeing of breastfeeding mothers, babies and their families by encouraging businesses, organisations and communities to become 'breastfeeding-friendly'.
In seeking to meet those aims, the campaign will support business, community and public service settings to welcome breastfeeding mothers and families.
By signing up to 'We're Breastfeeding Friendly', private, community and statutory organisations across Limerick can show they welcome and support breastfeeding by some easy and zero-cost actions. Any business, community group or organisation that has premises open to the general public is eligible to join.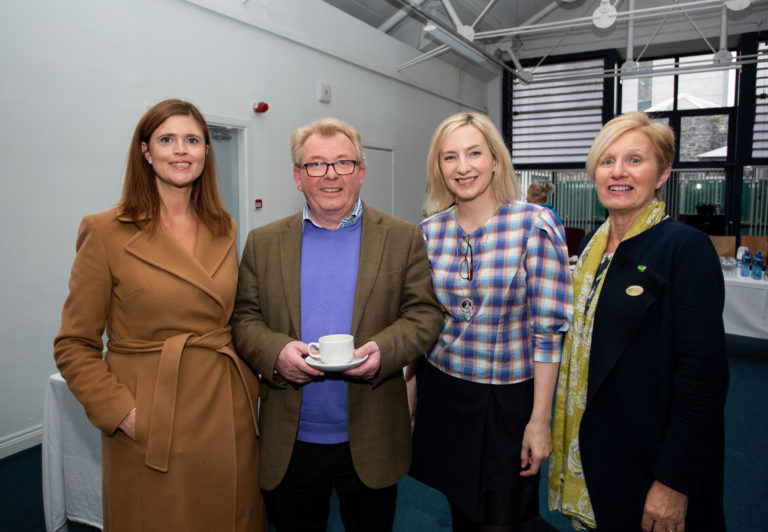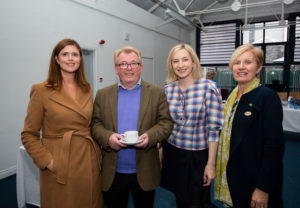 Launching the initiative, Mayor of the City and County of Limerick, Cllr James Collins said he is proud to be part of it.
"The 'We're Breastfeeding Friendly' campaign is really about our youngest citizens, our babies across all of Limerick. It is not a breastfeeding promotional campaign but rather a campaign that is focusing on the environment around babies and mothers being friendly and welcoming to breastfeeding.  It's also about making those in that environment fully at ease with breastfeeding," he added.
Follow the campaign online with the hashtags #breastfeedingfriendlylimerick and #LKWorkingTogether.