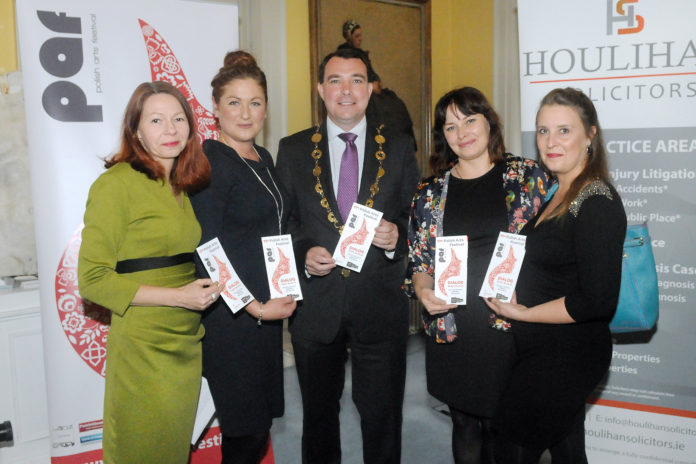 INVITED guests gathered at The Hunt Museum last week to launch this year's Polish Arts Festival 2018 in Limerick.
The festival which opened on September 20, will run right up to October 6 at a selection of venues including The Hunt Museum, the Belltable and Narrative 4 with a celebration of theatre, dance music and so much more.
Special guests at the opening night included Mayor of Limerick Cllr. James Collins and Grzegorz Sala of the Embassy of the Republic of Poland in Dublin. He spoke about the importance of the festival which attracts visitors from all over Ireland to Limerick and the support it receives from both The Arts Council and the Polish Embassy in Dublin.
The Polish Arts Festival is now in its 12th year in Limerick and the theme is 'Dialog'. According to organisers this year's offering plans helps enrich the integration of the Polish community in Limerick while providing a fantastic insight into Polish/ Slavic culture. It also serves to create awareness of the culture within Ireland and amongst other nationalities.
There are many highlights to enjoy throughout the festival including this Saturday September 29 at 6pm at the Belltable where you can enjoy 'From Venus to Nameless' which promises to be a fantastic night of dance, music and theatre with Project Venus dancers and performers. The festival will close at 3.30pm on Saturday October 6 at the ELI – English Language Institute with Warsztat, Choreoterapii and Ewa Kotula  where guests are invited to dance to the sounds of your heart.
For more details on the festival check out www.polishartsfestival.ie
by Catriona Tierney
[email protected]