A SEMICOLON is not a full stop. It continues a sentence rather than ending one.
And when a Limerick City tattoo parlour provides the opportunity for local people to get their own semicolon tattoos on this Sunday, it will mark the continuance of a deeply personal campaign for a grief-stricken family from Ballyneety.
Old Town Tattoo will be doing semicolon tattoos on a drop-in basis at its shop in Cecil Street from 10:30am to 10:30pm in memory of Brendan McNamara who died by suicide two months ago.
The tattoos will cost €30 with proceeds going to Limerick Suicide Watch.
The symbol of the semicolon has been used to represent hope and love to those struggling with mental health, suicide and addiction.
The most recent figures show the suicide rate in Limerick city was more than twice the national average in the three years from 2014 to 2016.
The McNamara family has experienced the tragedy of suicide after they lost their son, brother and friend, Brendan (Benny) on July 24. He was 25.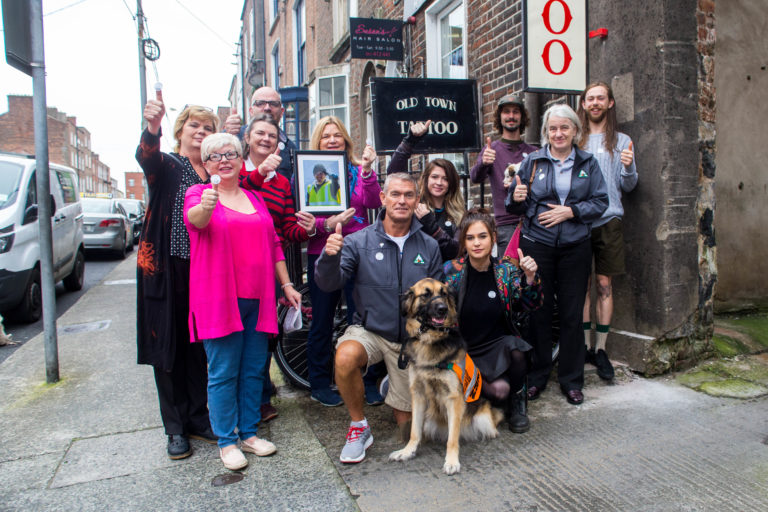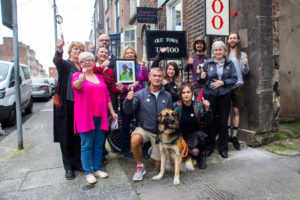 #ThumbsUpForBenny is in his memory, but it's about a "bigger picture", according to his mother, Majella.
It's about the "stigma and judgement" that surrounds mental health issues in our society today, something that deeply affected Brendan.
"We felt and he felt that he was treated like a second-class citizen. The fact that he was in 5B (the acute mental health unit at University Hospital Limerick)  people looked at him differently."
"I think everyone in Ireland knows we have an epidemic of mental health and suicide. But it's how we judge it. The stigma is there. The judgement is still here."
Majella and her family's goal is to try and "stop the judgement."
"We don't need the government or ministers to stop the judgement. It's up to us."
She says that many people didn't ask about her son while he was in 5B: "If it was his appendix people would ask straight out."
But, he was spoken about, she said, recalling gossip and conversations we've all played a part in "Did you hear he's in 5B…"
"He was kind of ashamed. He shouldn't have been but I understand why he was."
It was a cruel irony, that her son was known for his kindness, his smile, his ability not to judge.
"He was the least judgemental, but he was the most judged."
"We tried very hard to help him," says Majella as she explains the lengths family members and Brendan himself went to, to try and soothe his mental anguish.
"Medication, CBD oil, meditation, hypnosis. We were even going to try a flotation tank".
Brendan was trying to keep himself on the "straight and narrow," she says, adding that healthy eating and exercising were other steps he took to help himself.
"We didn't judge him, we studied everything, everything we could find out about his illness we would."
Majella now feels that better mental health services could have helped Brendan more.
"In this country, if you have mental health problems, you may as well bury yourself."
Her general feeling was that the authorities "couldn't care less" and it was all "number crunching."
"Some of them were great," she said, naming Focus Ireland as a group that were particularly good to her son, but she was very critical of 5B, calling it "a terrible place."
"It needs to be overhauled," she said.
Her main message is to "leave the judgement and bullshit at the door" and start looking out for one another.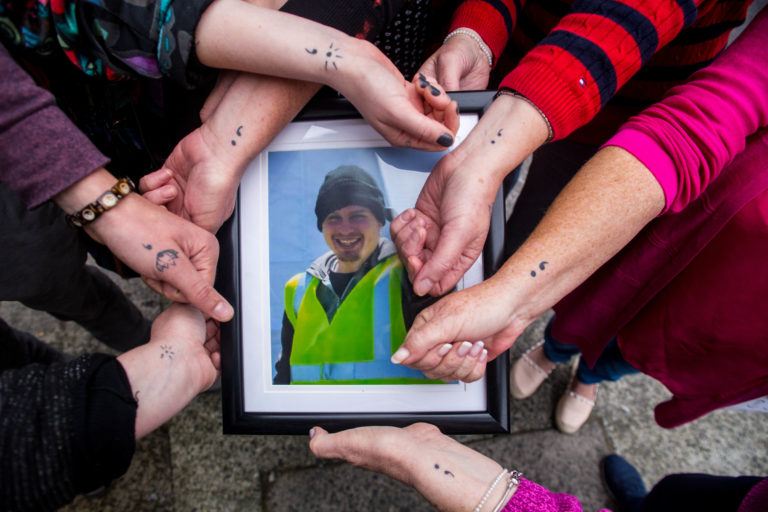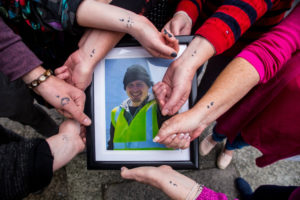 "We should mind each other. We've stopped minding each other," she said.
Her advice to those going through something like her son is to find a person you can trust and confide in them.
"It's not always about caregivers or doctors, it just has to be someone you can trust. Someone you feel safe with."
"There's always someone. There's always a safety net."
To find out more visit ThumbsupforBenny or the OldTownTattooLimerick Facebook page.
#ThumbsUpForBenny
"Why is this not being treated as an epidemic? Why is there not better, more personalized, accessible care for those in need?"
Those are the questions occupying the minds of Brendan McNamara's sisters, Niamh and Roisin.
"We all know the familiar sound of the helicopter over the Shannon and what it could mean. There are not one but two volunteer groups that patrol the river for potential suicides. On what planet is that normal?"
Both Niamh and Roisin have the semicolon tattoo on the inside of their wrists.
The whole family does.
"We know that a simple little tattoo can't solve all our problems, or bring our loved ones back, but it will serve as a reminder," they said.
"A reminder that your story isn't over."
"When you see someone with this semicolon tattoo you know that behind that tattoo is a story. Maybe it's their story, maybe it's somebody else's, maybe they lost somebody, maybe they know the struggle and choose this as a way to remind themselves that their own story isn't over."
"On September 30, we have an opportunity to get together, open a conversation and make our mark. To show solidarity with those affected and those left behind."
"Where do we go from there? How do we go on?
"We don't know just yet but we do know that this story isn't over."
If you have been affected by any of the issues raised in this article, contact Samaritans at:
Call Freephone: 116 123
Text: 087 2 60 90 90 (standard text rates apply)
Email: 

[email protected]