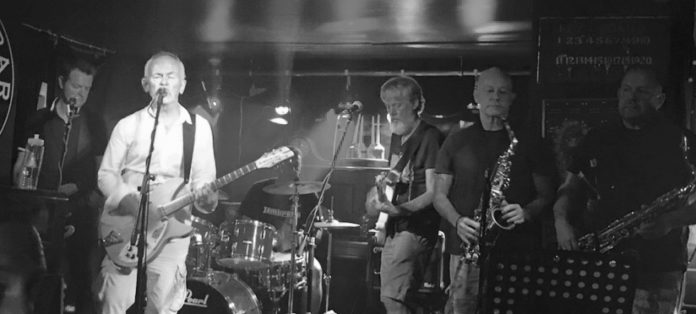 LIMERICK band 16 Tons of Jive has reformed after a 30 year break to make a return to the stage at The Commercial Bar in Catherine Street this Friday, September 28 from 9pm.
The sextet blew up a storm of soul, rhythm and blues infused rock'n'roll in their heyday and after a show in Lahinch during the Summer that brought back together Chris Barry: Vocals, Guitar; Mike Kenny: Vocals, Guitar; Tom McLoughlin: Drums; Ralph Unsworth: Bass, Vocals; Mike MacLoughlin: Tenor Saxophone and Dermot Maloney: Alto Saxophone, it was promptly decided that more would have to happen.
"We enjoyed the experience of being back on the stage again and we got a fantastic reception in Lahinch," said vocalist and guitarist Chris Barry.
Check out their high octane soul music along with some classics from Dexy's Graham Parker this Friday 28 at The Record Room, Commercial Bar.