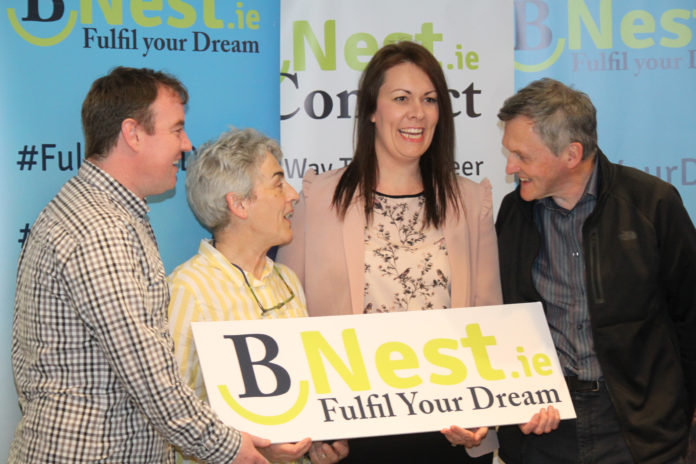 AN initiative which supports social entrepreneurs will be hosting a free Ask&Advice event hosted by Chris Gordan, social entrepreneur, on October 2.
The purpose is to share advice, tips and useful contacts with emerging social entrepreneurs who are in need of help on their journey.
Sign up for the weekly Limerick Post newsletter
Chris Gordon, founder of the Irish Social Enterprise Network and Managing Partner of Collaboration Ireland said, "I am honoured to be asked back by BNest for the third time. The idea is simple – everyone is welcome to show up, enjoy some beer and nibbles, chat and get to know those who try to make a social impact in Limerick and surrounding areas."
"At the previous events, the group was able to solve various problems from sourcing the best insurance for camps with autistic participants to finding low-cost office space to help with a start-up operation – simple practical challenges people face, the group brainstorms to try and help them out."
Founded in 2016 by businessman Eamon Ryan, BNest is an initiative created specifically to support social entrepreneurs nurture their start-ups, and caters to all types of organisations from charities to businesses with a social conscience.
BNest, is the first dedicated Social Enterprise Incubator Programme in Ireland and is based at the Nexus Innovation Centre at the University of Limerick and helps start-ups with social goals.
Eamon Ryan said, "Emerging social entrepreneurs have great ideas and they never lack passion and really want to make things better but also face a lot of challenges. Limited resources, lack of contacts, know how or funds slow them down a little. At the BNest Ask&Advise evening, attendees will present what they are trying to do and share a small, day-to-day challenge that they are facing.
"Together, the group will then brainstorm, to try and help them out. You get to meet some nice people, learn about really interesting projects happening in your neighbourhood and who knows – you might have an answer, tip or a contact that will help a local social enterprise."
The BNest Ask&Advise evening takes place Tuesday, October 2 at the Hunt Museum from 6 pm to 8.30 pm in the Exhibition Gallery downstairs at The Hunt Museum and is a free event. All are welcome. For more info contact [email protected] or visit BNest.ie/events.