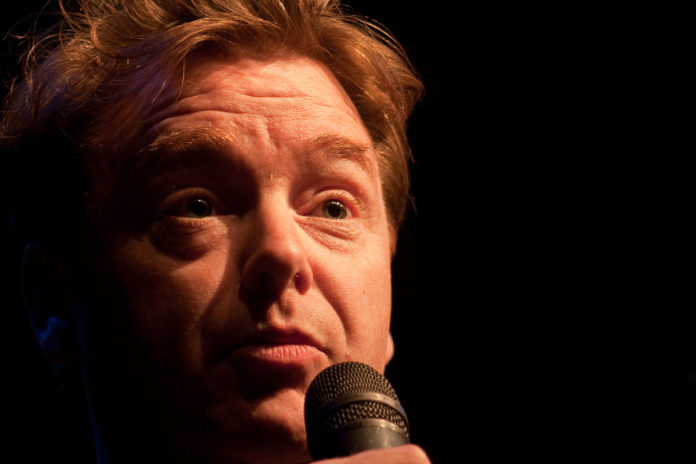 THE I.NY festival celebrates the relationship Ireland and the Irish have with New York City.
Of the 34.5 million people that claim Irish heritage in the US, New York is where the largest number call home.
For a second year, Limerick will host for festival. Created by David O'Donovan and Aoife Flynn, I.NY aims to become a "key place of exchange and engagement between Irish and New York audiences and communities."
The seven day celebration runs from October 7 to October 14 and will include music, literature, film, theatre, exhibitions and presentations.
Sunday October 7: DJ & Producer MynameisjOhn will spin a New York-tinged DJ set at The Record Room which will close out the Make A Move Festival and launch I.NY for 2018.
Monday October 8: The Lime Tree Theatre will host a Conversation on Democracy hosted and moderated by renowned journalist and commentator David McWilliams (pictured), the panel will include Dr. Jane O'Meara Sanders (senior advisor to US Senator Bernie Sanders), Deirdre Duffy (Irish Centre for Civil Liberties), and Joey Kavanagh (founder of the Home to Vote movement).
Maeve in America on Tuesday 9 brings comedian/writer/podcaster Maeve Higgins together in conversation with Sinead Gleeson(writer, editor and journalist). They'll cover what it means to be an 'alien of extraordinary ability' in the land of Trump, getting 'Inside Amy Schumer', and how to co-host a podcast with former president Mary Robinson.
Wednesday 10 at The Millennium Theatre, LIT, 'Frank Sheeran – The Irishman' features Charles Brandt (former prosecutor and Chief Deputy Attorney General of the State of Delaware) in conversation with Irish Examiner Journalist Mick Clifford.
Charlie Brandt wrote Unfinished Business, the story of Joe Pistone on which the film Donnie Brasco was based.
His bestselling book I Heard You Paint Houses, tells the story of Frank Sheeran – an Irishman in New York, a trusted mafia hit man, and the likely murderer of Teamster's boss Jimmy Hoffa.
Charlie worked with Martin Scorsese, Robert de Niro, Al Pacino and Joe Pesci on the film The Irishman. (due in 2019) based on Frank Sheeran.
Book tickets through the venues or thisisiny.com.