MORE than 200 people are walking around Limerick city this week with tattoos of semicolons adorning their wrists.
Around the world, another 100 or so tattoos are being displayed as part of the 'Thumbs Up For Benny' initiative.
Queues lined the street outside Old Town Tattoo, Cecil Street on Sunday, as a show of support and solidarity, with some waiting for up to seven hours to get the tattoo.
People travelled from all over the country to be a part of the day with Mayor James Collins and members of Limerick Suicide Watch unit among those waiting to be 'inked'.
Some people came just to donate, wanting to support Limerick Suicide Watch and also show support to the Mc Namara family who organized the event in memory of Brendan Mc Namara, who died recently by suicide.
Tattoo artists Mark, Jamie, Sparky and Jack worked for free for 14 hours tattooing more than 200 people and then agreeing to continue on to the following day to meet the demand.
€6,300 was raised for Limerick Suicide Watch, with this number continuing to rise as more donations pour in.
"Throughout the day people chatted and laughed, many bravely opening up and swapping their own personal stories," Niamh Mc Namara said.
"There was an outpouring of grief, sorrow and most importantly, of love."
"This is exactly what the day was about; being able to acknowledge that almost everyone has been affected by mental health problems in some way or another."
"The expression of solidarity and support was overwhelming," she said.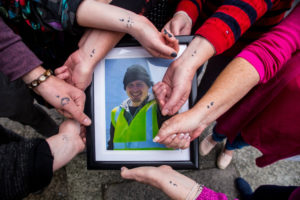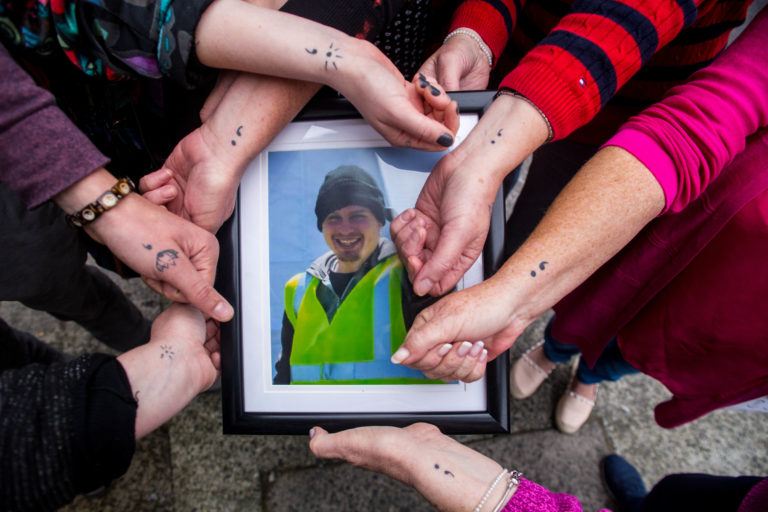 More than twenty local businesses donated prizes for a raffle and food for the organisers, with local people bringing along food and hampers too.
"At one stage a giant bucket of homemade cookies arrived and was shared around," Niamh said.
The organisers had a lucky dip for adults and kids alike and pick and mix for the waiting crowd. Live music was provided by Daryl Moynihan who performed a moving original song, which he wrote following Brendan Mc Namara's tragic death.
"We would like to give a special thanks to Pat O'Donnell for documenting the day, and also a very special thanks to Maria Mc Namara for instigating the whole event, and working so hard to bring it all together," Niamh said.
"Local news and radio got behind the event, family and friends gathered around to help and everybody played an important part in bringing the day to fruition."
She said the Mc Namara family and organisers of the event were particularly grateful to everyone who came on the day who display "such an amount of kindness, openness and patience."
Without them, it wouldn't have been possible, she said.
Limerick Mental Health Week is kicking off this Thursday, October 4, with events planned all over the city over the coming ten days.
"With mental health issues and suicide being such a prominent issue of our time, now more than ever there is a need for people to look out for one another," Niamh said.
"Dedicated groups like Limerick Suicide Watch are doing just that – minding the people of Limerick."
The Mc Namara family would like to thank Brendan's sister Niamh Mc Namara in particular who has worked tirelessly on making this event happen.