THE GAFF chairman, playwright Mike Finn, is one funny man. As dozens gathered in this airy blackened theatre space tucked in off Cecil Street for the launch of The GAFF Programme A/W 18, he welcomed "Mayor, councillors, distinguished guests and … (sigh) Myles Breen". The witty quip at his erstwhile Bottom Dog colleague had us laughing.
Mike summarised the resource centre's mission as a working cooperative with many groups, with an old Limerick saying, "You are nothing about us without us."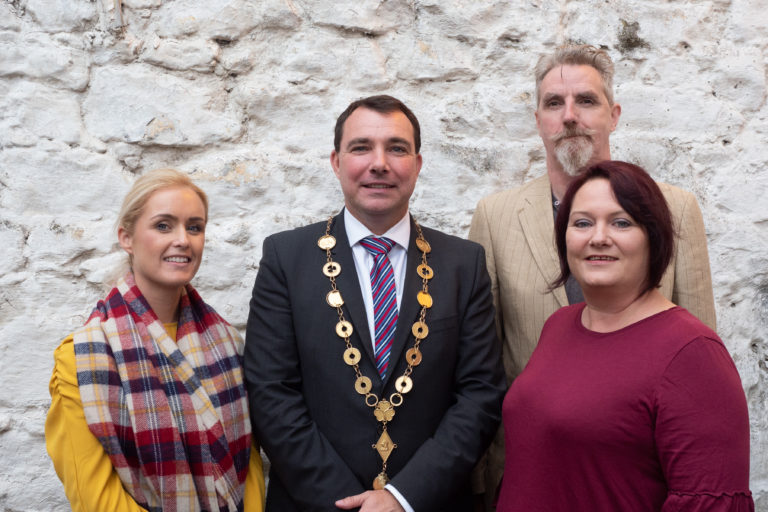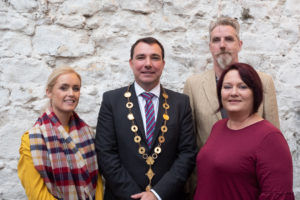 There was brief history to how this performance arts hub got its title, from the Courtney family's variety hall The GAFF. Standing on Creagh Lane in the 1800s, it was home to melodrama, comedy and Shakespeare for the literary working class.
Today it is a resource centre for various communities and arts groups, with Monica Spencer credited as "the driving force" for much. It is shelter to Cecilian Musical Society, Moyross Drama Group, College Players, The Crooked Hook Theatre Company, film makers, youth drama workshops, jive dance classes and now working with NOVAS, agent for the homeless.
There's an ongoing relationship with Liverpool Irish Festival since 2014, with writer Carrie Barrett's 'The Underside' presenting at the Festival this year. The Umbrella Project is another contributor, headed up by Gerry Kirby who was present for this rollout.
Mayor James Collins represented Limerick Council, owner of this historic building and a funder along with bodies such as Ballyhoura Development. On Limerick's Strategic Policy Committee he wants the arts community "sitting in with the politicians, influencing policy and hearing what you have to say."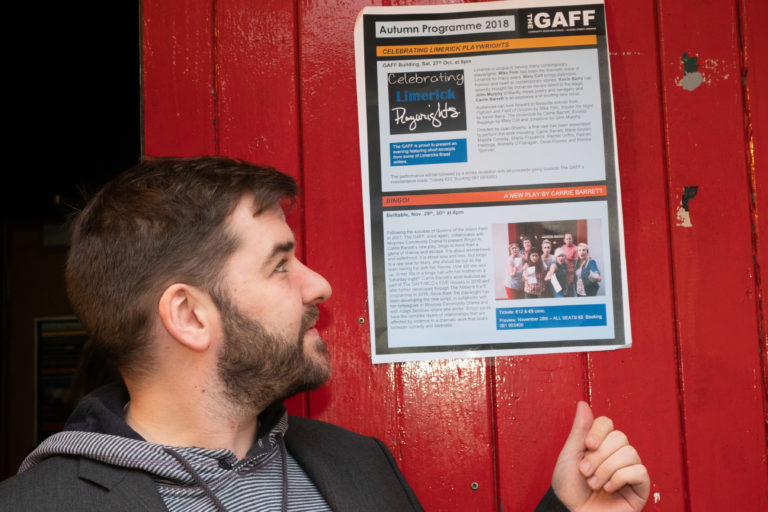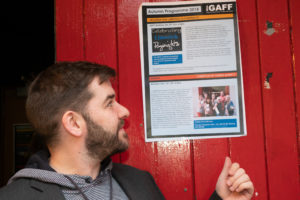 He promised to work at putting The GAFF on a more permanent footing than its current annual forage for support.
"In my tenure as Mayor I am trying to renew interest in the arts and culture in Limerick," he told the converted. "Another thing I try to put emphasis on and define as having much more of a role is the community and when you put the arts and culture and community together you get The GAFF."
To this end James Collins is exploring how marry empty commercial units in town with the need of art-heads for space – to make work in, meet in, show works and store equipment and sets. (In years gone by 'Creative Limerick' scheme enabled Ormston House, Thomas Street, Sarsfield Street and Bedford Row to house  projects cheaply by way of a rates tax break.)
Padraic Hastings of College Players is on The GAFF's board and with Player Dave Griffin, they outlined to Limerick Post the reciprocal arrangement all parties work with, contributing what they can to upkeep, utilities and so on.
"This place has been a godsend to us for years. We have rehearsed out of it, had readings, built stages, painted sets.
"It is a theatre space and in a performance space like this, that's the best way to bring the best out in productions. We have done 'Death of a Salesman', 'One Man, One Guv', 'Noises Off' all out of here. It's a comfortable place that we use whenever we can".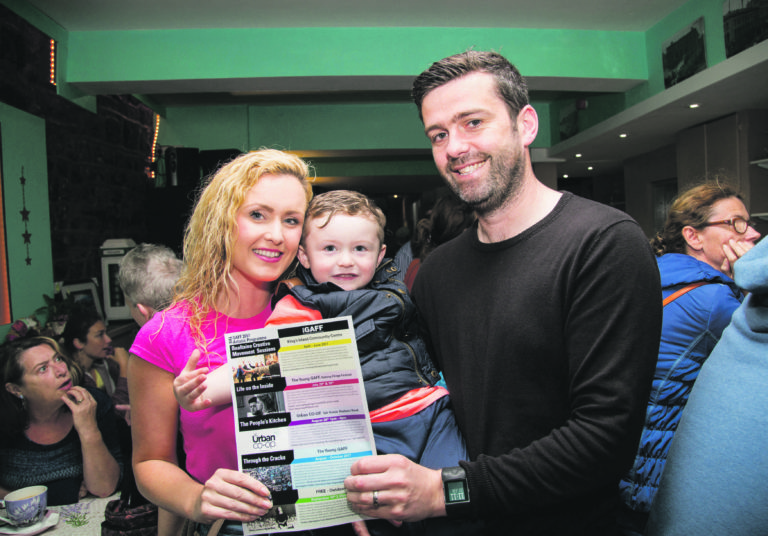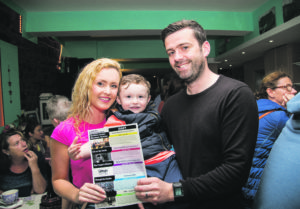 Works in progress this Autumn at Cecil Street include College Players' 'Blithe Spirit', Cecilian Musical Society's' 'The Producers', The GAFF's 'Bingo!' and Mike Finn's 'Bread Not Profits', inspired by the Limerick Soviet centenary.
The first public performance on site will be October 27s 'Celebrating Limerick Playwrights'. Works by Mike, Mary Coll, Kevin Barry, Carrie Barrett and John Murphy performed by professional artists inform a €20 benefit night to keep this hardworking hub in traction.