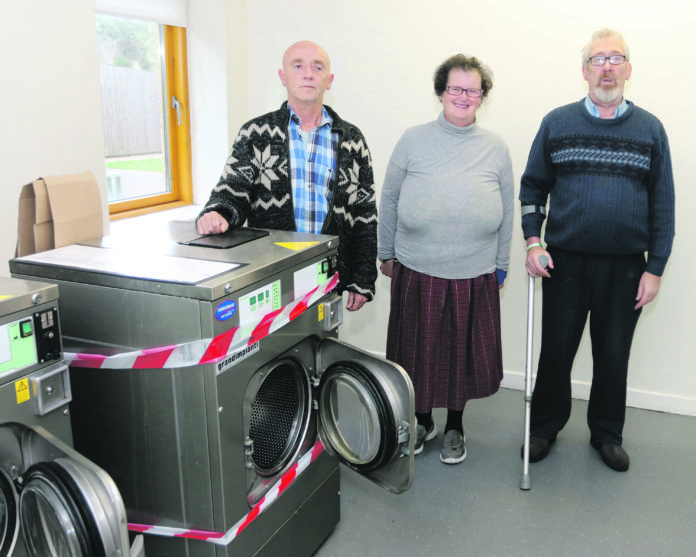 RESIDENTS of a block of local authority apartments where 16 elderly people share a communal laundry room with just one working washing machine have to clean up blood and faeces before they can wash their clothes.
Resident Joe Dillion told the Limerick Post; "There were two washing machines and one has been broken for more than a year. The other one is always filthy. There are a lot of older people here and they are ill, that's not their fault.
"But the result is that the only machine that's working is covered in blood and faeces. People are getting sick from it".
Mr Dillion told the Post that he and other residents have had to turn to family members and neighbouring houses to get their laundry done.
"I've reported this to the council and nothing gets done, We're just forgotten about here.".
Mr Dillion also has an issue with the council's restrictions on visitors. "I can't even have my grandchild visit overnight because the rules don't allow it," he said.
In response to a query about the situation from the Limerick Post, a council spokesman said: "When the Vizes Court complex was developed there was a communal laundry room.  This is not typical of homes for local authority tenants. Limerick City and County Council is in the process of retrofitting each unit with space for their own washer/ dryer to resolve the washing machine issue.
"Limerick City and County Council and our partners have staff members in the complex on a regular basis as some elderly tenants have a variety of needs. We do our best to resolve such issues as soon as possible.
"Vizes Court is designated as a complex for older persons, this includes a wide range of age groups. As these units are one bedroomed homes and taking into account the mix of ages and needs of tenants, Limerick City and County Council would have been very clear at the time of letting offer that children could not be accommodated overnight.
"Families are more than welcome to visit, and we welcome this, and support relations provided they respect all other tenants".