THE light over Limerick dimmed on Thursday last when social justice advocate Ingrid Wallace surrendered her struggle with cancer at Milford Hospice.
Known nationally for her work with Rape Crisis Mid West and Rape Crisis Network Ireland, Ingrid was advocate, counsellor, trainer and a much loved wife, daughter, sister, aunt and giving spirit.
Her intelligence and sunny warmth ensured that no matter how challenging work was with victims of abuse, male and female or how painful her illness, Ingrid made every moment vital.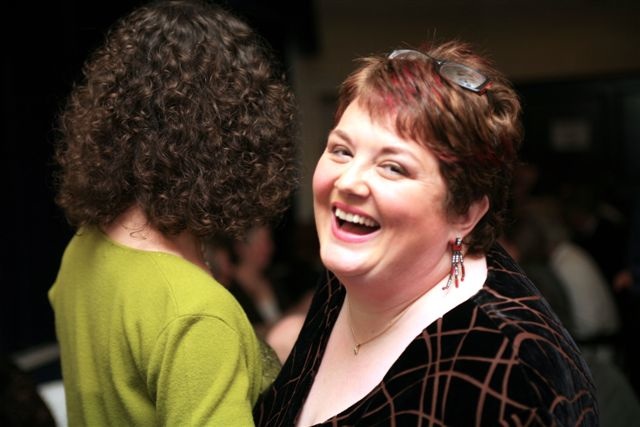 Having trained in Carysfort, Dublin, she lived there for several years before joining the Limerick Post in the Advertising Department.
In the mid 1980s she began volunteer work with what was then Limerick Rape Crisis Centre before turning full-time professional for the cause.
This week her manager Miriam Duffy remembered her as being so much more than a counsellor.
"Ingrid was an advocate for women and a feminist to her core. She brought that rape crisis centre ethos to everything she did and had a strong sense of social justice. She trained our counsellors for years and worked on the legal committee of Rape Crisis Network Ireland on legislative reform.
"The way that she could help people to heal and go forward in life, she brought that gift of healing also to her Sisters at work. At times the work here is very rewarding. It can also be very dark at times. Ingrid brought that sense of fun and conviction and strong sense of belief in what we were doing, every day."
Her anam cara was Martin O'Sullivan, psychotherapist and founder of Gay Switchboard Limerick, the former helpline for LGTB community. Martin had a lifelong personal and professional connection with Ingrid.
"Equality for each of us was very important to her and that every human being deserved that right. She was very supportive of equality rights and involved in gay functions in Limerick and in fundraising events. Ingrid made a contribution to the city we live in and the culture we live in at a very profound level," he said.
Requiem Mass on Monday, October 8 at St Joseph's Church was the final celebration of Ingrid Wallace's life of rich achievement. She is survived by her loving husband Liam Woulfe, parents Willam and Gemma Wallace, sister Therese Gaulle and extended family.