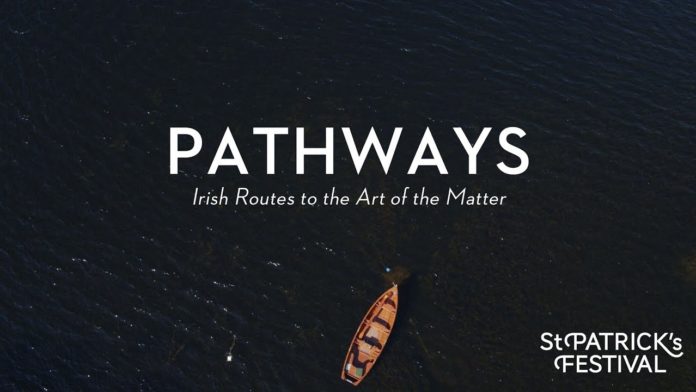 THE I.NY festival celebrates the relationship Ireland and the Irish have with New York City. Of the 34.5 million people that claim Irish heritage in the US, New York is where the largest number call home.
For a second year, Limerick will host the festival. Created by David O'Donovan and Aoife Flynn, I.NY aims to become a "key place of exchange and engagement between Irish and New York audiences and communities."
Sign up for the weekly Limerick Post newsletter
The seven day celebration runs from October 7 to October 14 and will include music, literature, film, theatre, exhibitions and presentations.
DJ/ presenter Donal Dineen will host two events at I.NY. Enjoy the documentary film Pathways with Donal Dineen where the musical pioneer interviews Irish creatives living abroad, including New York, exploring creativity and identity in the place they call home.
Luka Bloom will be Donal's guest for a discussion on New York's influence on the artistic and personal life of the singer/songwriter now based in West Clare.
Donal Dineen has been a constant source of exciting new music from his days presenting 'No Disco' on RTE and his late night radio show 'Here Comes The Night' on Today FM. He is currently on retreat in West Kerry and working on a book about his favourite subject, music.
"I'll be writing a book over the next six months about music. Talking about music in a fairly objective way and I'm mixing it with anecdotes about how I stumbled into present situations and certain music."
Speaking to Limerick Post, Donal says the inspiration for the book is David Byrne's 'How Music Works'. "But set in Kerry, with added mountains." laughs.
'Pathways: Irish Routes to the Art of the Matter' interviews successful Irish creatives who are making it abroad, in New York and other capital cities. It uncovers the stories of how they got there and look at where and when the seeds for their success were sown.
"For anybody who is creatively inclined, New York is a very stimulating place and has an energy conducive to making things, you know."
Donal says that for these artists that he met in New York, the city allowed one to think big and achieve great things.
"For anybody who is creatively inclined, New York is a very stimulating place and has an energy conducive to making things. It has a very obvious appeal to anybody who is thinking creatively."
The documentary looked for people who had made a career in New York such as photographer Richard Gilligan, choreographer Sean Curran and artist Brian Ormond, among many others.
Donal spent some time with Richard Gilligan, "a really great photographer."
"Richard Gilligan is part of the skating community. We spent time with him, where skating is at a very advanced level, where people of all ages, all backgrounds and all ethnicity skate. It is a really interesting mix of people. It is an art form in itself."
Cork artist Brian Ormond uses his life on the streets as a resident of New York city in a "brilliant and challenging sort of way." His collections feature found and collected materials and work on wooden panels with acrylic and oils.
Dancer/ choreographer Sean Curran's parents came from Kerry. He runs his own dance company but he also is head of Dance at NYU.
"He is a fascinating character, coming from a unique Kerry/American perspective. His background was in Irish dancing and crossed over into the world of contemporary dance, which is quite a big leap, no pun intended."
For these artists, a New York state of mind has a massive part to play in how they do their work and that is what Donal attempts to tease out within the film and to find if there is a common thread running through these stories.
"All three would say that in New York there is no cap on your aspirations, on your dreaming.
"At different stages of their trajectory they were all at places where they would not have been anywhere else in the world."
A screening of 'Pathways: Irish Routes to the Art of the Matter' followed by discussion and Q and A with Donal Dineen happens at Dolan's this Saturday October 13 from 8pm. This is an I.NY FairPay event, where an audience member can choose a price that is right for them (from €5 to €15).
Book tickets through the venues or thisisiny.com.