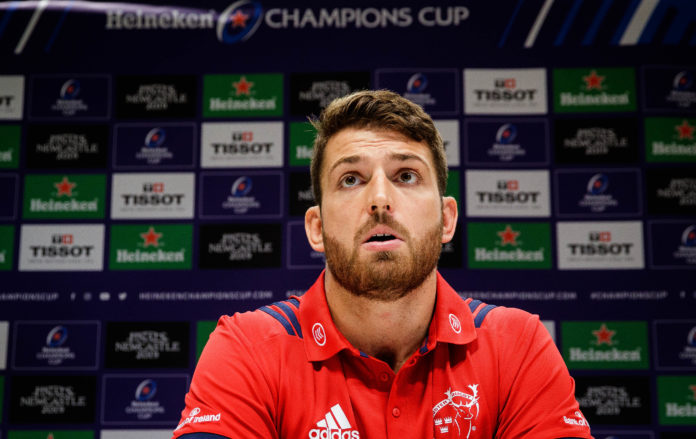 Jean Kleyn is an uncompromising character on the field and has endeared himself to Munster's fans since his arrival from Western Province in South Africa over two years ago.
The announcement of his contract extension a couple of weeks ago was met with universal approval by the Munster faithful and it's no surprise that he sees discipline and the battle of the set piece will be the deciding factor in Saturday's Champions Cup game with Exeter Chiefs.
"Set piece is the big thing," Kleyn said earlier this week. "For me as a forward, as well, discipline. Not giving away too many penalties, any penalties if that's possible. Giving away as little penalties as possible and really getting that set piece going is a good base to attack from. If the set piece operates well, the backs will bring some magic and get into the tries."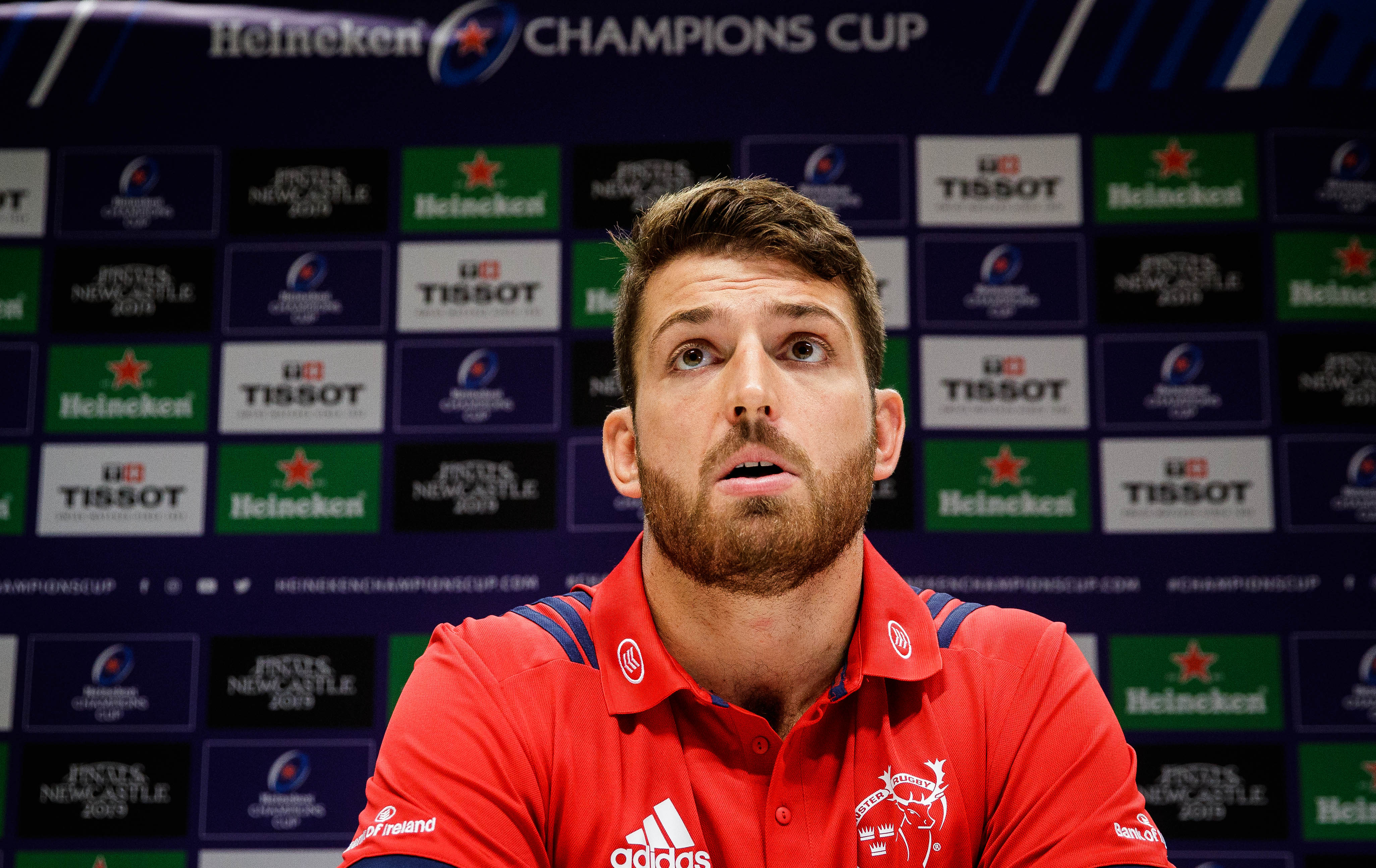 Kleyn has been impressed by what he has seen from this weekend's opponents so far this season and how they have gone about becoming one of England's powerhouse clubs. The burly second row is under no illusions on how big a task that his Munster side faces at Sandy Park.
"They are an exceptionally good side. It's going to be a really tough match. I don't think anybody is under the impression that it is going to be easy. They are a side that like to keep the ball in hand. There will be a lot of running and a lot of minutes played this weekend, which is good from a spectator standpoint. It's good rugby to watch. Hopefully, we can go there and give them a good show as well."
Munster played well at times against Leinster with Kleyn admitting there were good and bad aspects of that performance in Dublin. He has already forged a good partnership with Tadhg Beirne in the second row but admitted that playing well and still coming out with a defeat is frustrating.
"It's always frustrating to lose. You are never happy when you lose, no matter what happens. We are all frustrated but it's about taking that frustration and turning it into something good this week building into Exeter."
Kleyn also spoke about Munster's injury crisis at scrum-half in the lead up to Saturday's game, saying that every season it seems to hit a position but he is confident that the squad is deep enough to cope with such issues.
"It is worrying to lose Alby but we have Duncan Williams. He is very experienced and there are a few young lads that are really putting their hands up. Jack Stafford is excellent and he will probably play a lot of rugby for Munster.
"We have depth. Maybe not the most experienced fellas but they are very good. Then it's down to the rest of the team to guide them in a game like this and make sure that they feel confident going into the game and that they don't get flustered during it."