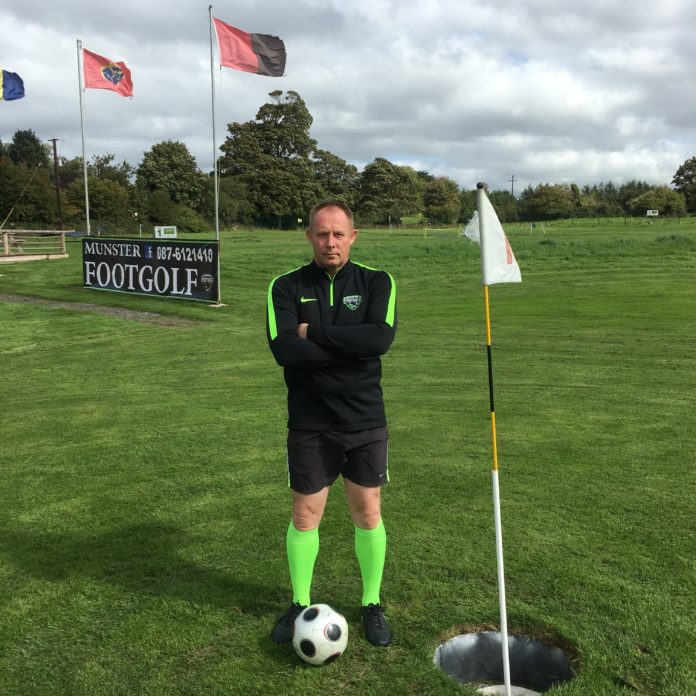 AFTER kicking his way to success on the FootGolf courses of Ireland, John Callinan has gone one better and qualified to represent Ireland at the upcoming FootGolf World Cup in Marrakech next December. 
The Meelick man, who is owner of the Munster FootGolf course at Hurlers Cross, will travel to the World Cup that will run from December 9 to 16. 
Sign up for the weekly Limerick Post newsletter
The history of the FIFG Footgolf World Cup is still relatively short, but this edition is set to mark a turning point in the history of the sport through a live broadcast, showcasing the skills of more than 400 players from 37 different countries.
Initially played as an individual competition, the FIFG FootGolf World Cup is now also played in team fotmat, encouraging players to represent their country and wear their colours.
John finished in first place on the senior tour in Ireland, winning four of the eight competitions with three second places and one third place to his name.
John will be sponsored by Munster FootGolf and more information can be found at www.muntserfootgolf.com and www.facebook.com/FootgolfIrelandOfficial