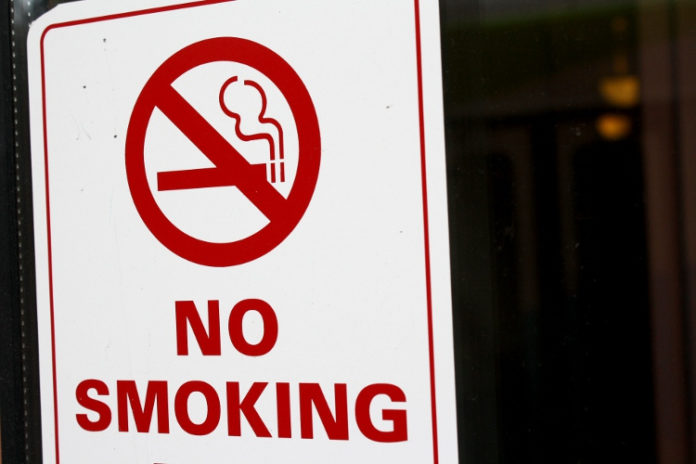 LOLLIPOP ladies and council outdoor workers will be banned from smoking or using electronic cigarettes under a proposed new local authority scheme.
Details of a draft plan to make Limerick a tobacco-free city were outlined by Healthy Limerick project co-ordinator Mo Foley Walsh at Monday's Metropolitan District meeting of Limerick City and County Council.
She said that the aim of the Healthy Ireland initiative was to have "less than five per cent of the population smoking by 2025 but she said that "we have a very long way to go because currently, 22 per cent of the population smoke daily or regularly.
'There are 100 deaths a week in Ireland linked to tobacco smoking and 1,000 hospitalisations. This can't be left to the health services alone," she declared.
Among the priorities of the strategy are to de-normalise smoking, protect non-smokers and particularly children from second-hand smoke and to signpost supports for people who want to quit.
Of 97 playgrounds in the city and county, only 12 are managed by the local authority.
"Some of these are already smoke-free zones but the aim would be for every playground to be smoke-free and for public spaces where there are games or family gatherings to also be smoke-free".
Ms Foley Walsh said that the council should lead the way and put in signage to the effect that areas are smoke-free and remove cigarette bins from playgrounds.
The plan would also require council employees, including school wardens and outdoor workers, to refrain from smoking at any location where there are likely to be children, she said.
Cllr Micahel Hourigan (FG) said that while moves to curtail smoking were to be welcomed, he wanted to know who was going to enforce the regulations?
"University Hospital Limerick is supposed to be a tobacco free zone yet anytime I go there, there are people standing outside the front door smoking".
Cllr Cian Prendiville (Solidarity) said the draft plan "doesn't seem to go very far beyond the playground".
He added that he had some reservations about banning devices aimed at helping smokers to quit or cut down on tobacco consumption.
"I also think that quitting aids should be supplied free. It's ironic that it cots me more to try to quit than it does to smoke," he said.
Cllr Gerald Mitchell asked, "where do we draw the line on infringing on people's rights?"
However, the Metropolitan councillors agreed to recommend the draft plan to the full council for approval.