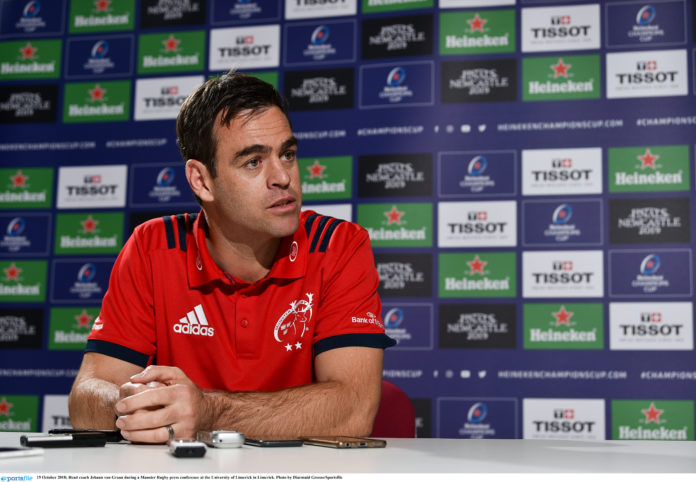 Johann van Graan says that former player Gerbrandt Grobler will definitely know some of Munster's play calls from his time at the province last year.
Grobler found himself in the middle of a media storm last season as the national media scrutinized the IRFU and Munster for allowing a player who had previously failed a drugs test to sign with the province.
Van Graan says that you can't change your whole system because of one player.
"Luckily you pre-call most of your calls. You might call something and do something different, you never know. GG (Gerbrandt Grobler) left Munster on a very good foot he's at Gloucester now and doing really well there."
The post WATCH – Van Graan on the return of Gerbrandt Grobler appeared first on Sporting Limerick.