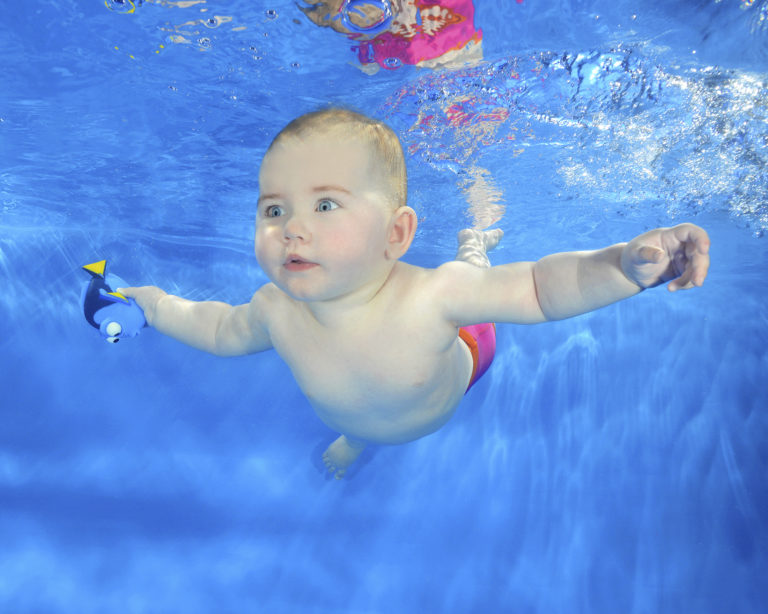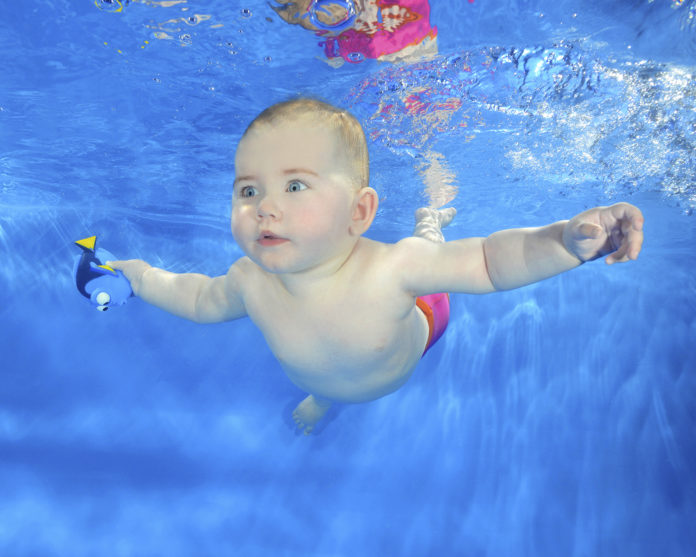 13 month-old Hazel Clancy from Corbally celebrated National Baby Swimming Week by going underwater at her Water Babies Class in St Gabriel's Hydrotherapy Pool, Limerick.
Hazel never liked the bath or the feeling of water but that all changed when she joined Water Babies just six months ago, her father Tony explained.
"We attended a Water Babies taster class in Limerick last April and it was amazing.  Straight from the off, she loved it. The songs, the other babies and the interaction.
"We signed her up as soon as we got home, and now we're delighted to see how far she has come in such a short time.   Hazel's word association is excellent and I love to see her holding on at the side of the pool with no help from me. The second I start saying "hold on" her hands just go out – even when we`re shopping and she`s sitting in the trolley I say it and she just does it. "
"Water Babies is the first thing I've have done with her on my own in my daddy role and I really look forward to our time in the pool every week.   It`s just amazing to see her little face light up when we`re going into the pool".
by Tom McCullough
[email protected]