A NEW multi-million euro development on the Ennis Road adjacent to the Clondrinagh Business Park is set to bring 150 new jobs.
This follows a decision by An Board Pleanala to approve the construction of a service station forecourt and a two-storey restaurant building with a drive-thru facility and a play area at the site.
Speaking to the Limerick Post this week, Pat O'Neill, a director of BCR, the company behind the development, welcomed the project getting the green light from the planning appeals board. The board rejected objections from the owners of nearby fuel stations Applegreen and Topaz after Limerick City and County Council granted planning permission last December.
Mr O'Neill described it as a great day for the Northside of Limerick.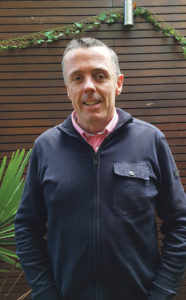 "This is just what's required out there. I devoted a considerable amount of my time and energy but I never gave up," he said.
"I now stand on the brink of bringing my vision to fruition. This development will bring up to 150 new jobs and hundreds more with the spinoff to nearby businesses within Clondrinagh Park."
According to the O'Neill, this multi-million euro development will see a service station build on a vast site adjacent to the Clondrinagh Business Park. One hundred construction jobs and 50 permanent roles are being planned for the development.
"The new Limerick Northern Distributor Road, which is currently being constructed, is going to bring a substantial volume of traffic to the area. This new development will be well positioned to cater for this volume and will bring a much-needed footfall to the local businesses within Clondrinagh Business Park.
"This development along with the new LIT Coonagh campus currently being constructed are poised to change the image of the entrance into Limerick City from the Northside. Limerick City and County Council must be complemented. They showed vision and devotion to the Northside in their approval of this development," he concluded.