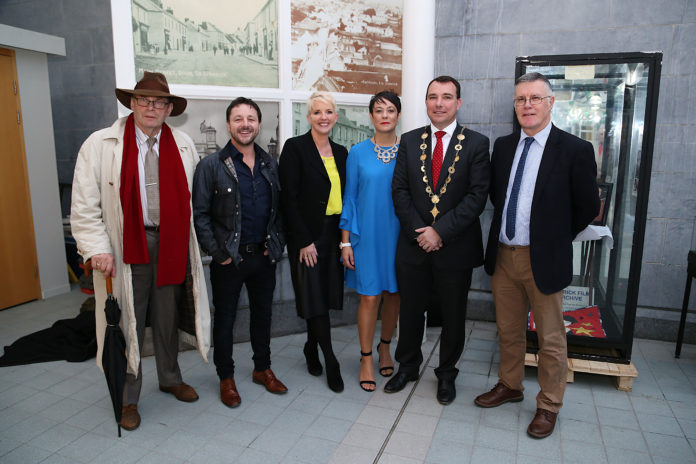 MAYOR of Limerick Cllr. James Collins welcomed guests to the Limerick City and County Council building last Friday 19 evening for a special festival event.
It marked the official launch of 'Limerick to Hollywood', an exhibition being hosted by Limerick Museum (Matthew G Potter) as part of the Richard Harris International Film Festival.
Sign up for the weekly Limerick Post newsletter
The unique exhibition in the Glazed Street of Limerick's City and County Council building shines a spotlight on two of Limerick's greatest film stars, Richard Harris (1930-2002) and Constance Smith (1928-2003).
The exhibition is curated by Declan McLoughlin #limerickfilmarchives and boasts contributions from the private collection of William O'Reilly.
The exhibition runs until November 30. According to organisers, memorabilia will also be available to view in the gallery space to Belltable and the foyer of Millennium Theatre,  LIT from October 25 – 29 during screening/ event times there.
The Richard Harris International Film Festival continues to grow annually and this year's lineup boasts a variety of superb premieres, screenings, live script read, VR lounge, awards night and master class.  Log onto richardharrisfilmfestival.com for details.
by Catrioana Tierney
[email protected]